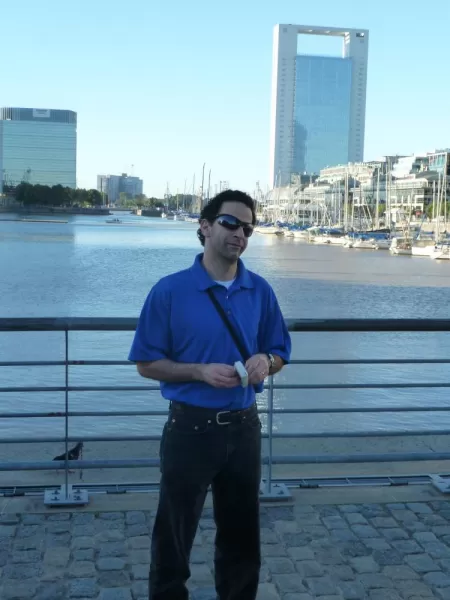 Took the train to the northern suburbs and hopped on lightweight bamboo bikes to explore the residential neighborhoods. Immaculately kept yards and well painted homes contrasted sharply with litter strewn sidewalks and poorly kept roads. The traffic and pollution was relatively constant until we reached Tigre. This lovely suburb boasts well maintained British colonial architecture from a time when the Brits helped to develop this port.
We boarded a double kayak and paddled the smaller canals of the delta through muddy brown water. The shores were lovely with litterfree yards, dense plant life, and well kept weekend homes. We parked on a sandy beach and walked to an outdoor cafe serving traditional grilled beef and chorizo sausage
This evening we transferred to the dinner tango show. I was worried about this being terribly touristy. However, I thoroughly enjoyed it. The food was excellent with a choice of appetizers, entrees, and desserts. I only had one glass of sumptuous Mendoza wine but left quite tipsy (the glass never seemed to get less than half full all night!). The show was incredible with a top notch orchestra nestled on the stage above the exquisite dances.