You simply can't meet more pleasant people anywhere in the world than in SE Asia. Laos in particular was full of smiling faces and welcoming individuals. Two interactions stand out among the rest.
The first was a Baci ceremony on our last night in Luang Prabang. We walked with our guide into an area with more houses and arrived at a community center. It was a simple wood plank building and was filled with five women and one man, elders in the community, and three young boys playing instruments. There was a beautiful flower arrangement in the center of the room and a few snacks that we were offered. The Baci ceremony is traditionally performed as a wish of safe travels. I asked our guide if this was still practiced today or just put on for our benefit, and he confirmed that when he left home for university the community came together for his Baci ceremony.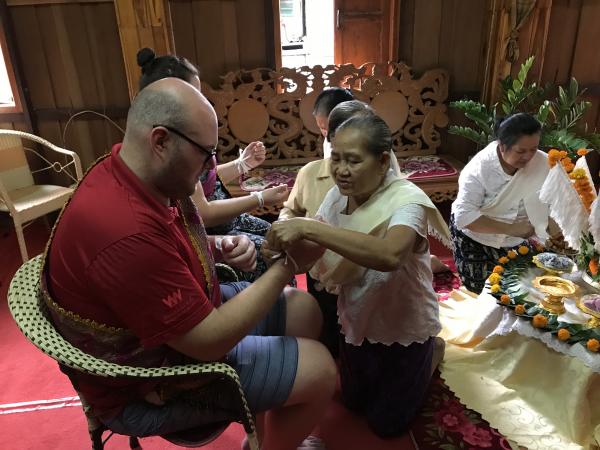 The women sang and each tied a white string around our wrists. It was a really special moment, and we felt incredibly lucky to have this bit of history and culture shared with us.

The second interaction was going to two of the villages in the hills where two small ethnic groups still live today. The Hmong and Lao villages were very simple, and we spent the morning sort of being a fly on the wall in their world. Both groups speak their own native tongue, which luckily our guide spoke as well. As we would walk past a group of women chatting or cleaning or what have you, our guide would stop and introduce us and explain who we were. Many asked us to sit and talk with them or brought us into their homes to show us more of how they live. The only way it can be described is "intimate" and completely unscripted, as we were the only people not from the village that we saw all day. It felt very special to be welcomed into the homes and lives of these people.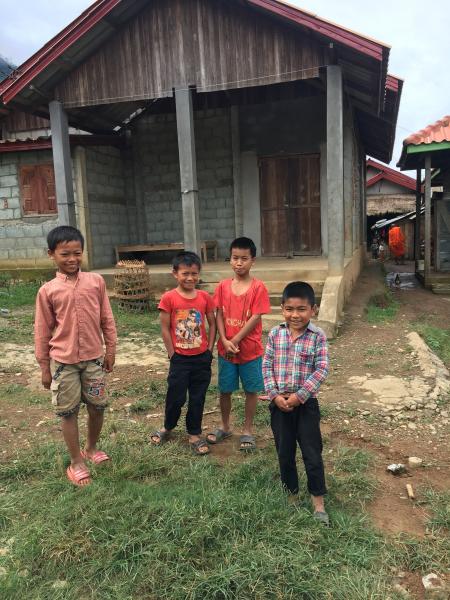 The kids had way too much fun having their pictures taken - we happened to be there after a particularly rainy night, so school had been cancelled - and we sat and spoke with one woman at length who was hoping to visit the U.S. to see her brother who lives here. She had saved enough money to make the trip, but her visa had been denied because the U.S. requires an extra amount saved in a bank account to visit. So she continues to save.