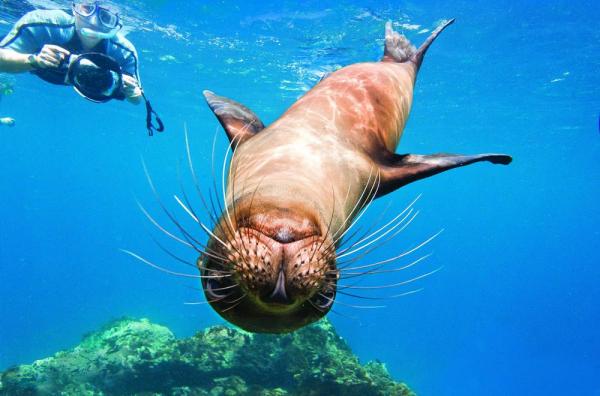 Enchanted Galapagos
Wondering why Darwin's
Enchanted Isles
are one of the most fascinating travel destinations on Earth? In no other corner of the world can travelers hike in search of ancient tortoises and kayak past hundreds of sunbathing iguanas without startling them into a frenzy. Discerning travelers are recognizing the destination more and more. For example, the Galapagos recently topped USA Today's list of
"10 Best Bucket List Trips"
¹ voted on by readers. Of legendary reputation, discover for yourself why the Galapagos Islands are so appropriately called "enchanted."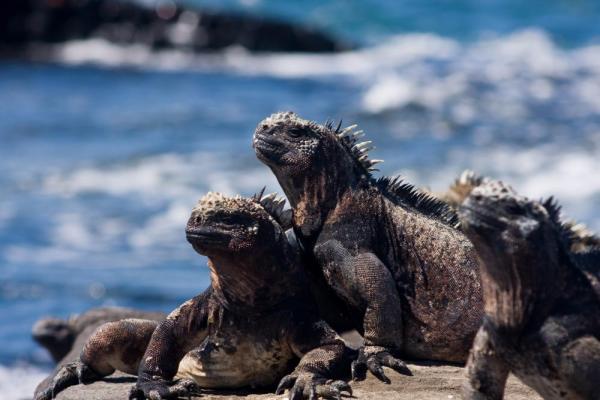 Ways to explore
The climate of the islands make it a great year-round destination, and travelers can fly directly from the Ecuadorian cities of Quito or Guayaquil to the islands making them accessible. The Galapagos are a National Park and World Heritage Site, so travel is carefully regulated to ensure protection and conservation efforts. However, there are still multiple options available to visitors of the islands. Travelers can choose from cruises or land tours to fit their style of exploration.
By small ship
Small ships cruises
are definitely the most popular way to travel since yachts give access to each island as well as more remote locations. Small ships allow passengers to view wildlife from a unique vantage point as they surround or swim alongside the ship. Also, staying out in the open water is ideal for spontaneous snorkeling opportunities. We work with around 50 different small yachts, so there are multiple cruise options for travelers.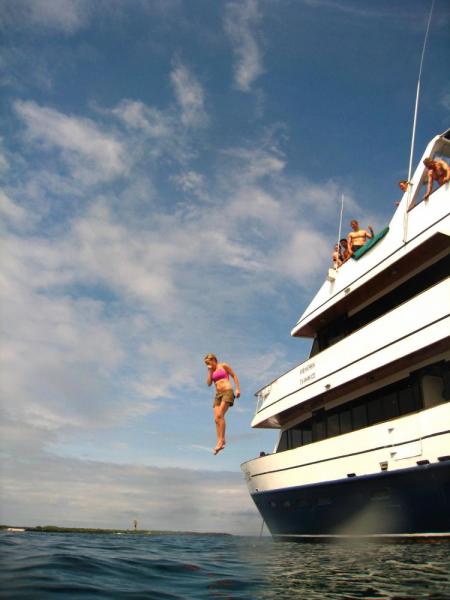 Island hopping
For travelers who would rather explore on a
land-based trip
, we can customize your itinerary based on personal preferences. Make your homebase at boutique hotels, travel at your own pace, and take optional yacht excursions to other islands or snorkeling sites. Land-based multisport trips are perfect for active travelers who want to kayak, dive, snorkel, hike, and bike through the wildlife-rich islands. Your journey can be tailored to the desired level of exertion, and your local guides will adjust the pace along the way.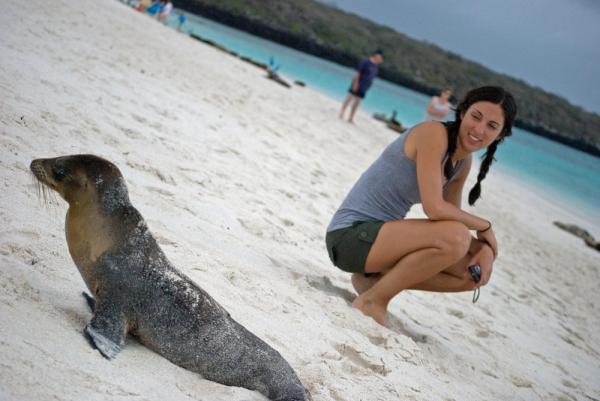 Island indulgence
Despite the focus on the outdoors and wildlife,
luxury tours
are not out of the question in the Galapagos. There are many options for travelers who wish to return to lush comfort after each day of activity. Luxury yachts boast the most spacious accommodations, gourmet cuisine, and superior onboard service to ensure an unforgettable travel experience. High-end boutique hotels are also available to make your stay on the islands even more special. Once you determine your style of travel, the Galapagos will be waiting!