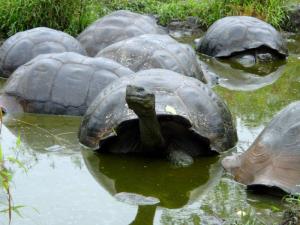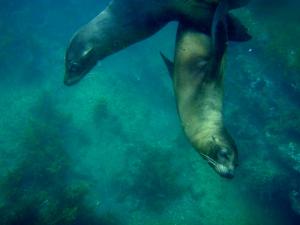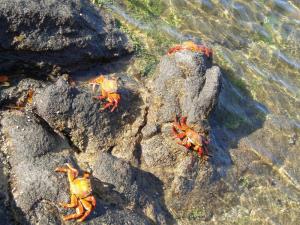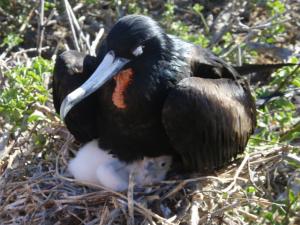 Following an intense two years of research, the
Charles Darwin Foundation
(CDF) has recently released their
Galapagos Known Species Checklist
. Teachers, students, scientists, travelers and wildlife enthusiasts in general are encouraged to download and utilize the comprehensive list to further understand the delicate environment of the Galapagos. While this list is just phase one of an ongoing project to fully understand and categorize the
known species
in the Galapagos -- the current list is amazingly thorough, detailed and insightful. The list includes endemic, native, introduced -- as well as endangered and extinct species -- and is categorized by animals, plants, fungi and ecological groups. But this is only the beginning; the CDF estimates more than 60% of all species that occur in Galapagos still remain to be discovered! The CDF states:
Despite a long tradition of research on a variety of Galapagos species, our scientific knowledge about biodiversity in the archipelago is still far from complete. As in many other parts of the world, iconic and emblematic species have received greater attention and are therefore better known than less conspicuous species groups.

Conservation efforts nevertheless rely on an objective understanding of all key species, their distribution, and ecological requirements. We need to know which native and endemic species are rare or threatened, and we have to evaluate which introduced species pose a significant risk as potential invasives that could be harmful to the natural ecosystems.
The
Galapagos Islands
are celebrated throughout the world for the rare and intriguing wildlife that played such an important role in Darwin's theory of Natural Selection. The wildlife that amazed Charles Darwin still captivates today. Isolated from the mainland for thousands of years, some of the most unusual species in the world evolved here, including giant tortoises, marine iguanas, blue-footed boobies, and even the world's only equatorial penguin.
Technically referred to as the Galapagos Known Species Checklist (and abbreviated as
CDF-GSC
), the Charles Darwin Foundation presented the list to the general public at their conference center on Santa Cruz island on May 21, 2010. Completing 50 of great works, the CDF is an international non-profit organization that provides scientific research, technical information and assistance to ensure the proper preservation of the Galapagos Islands.
And remember, if you do decide to use the list for your own research, be sure to credit the researchers who worked their tails off to assemble this information.
Cite the source
.
Bungartz, F., Herrera, H.W., Jaramillo, P., Tirado, N., Jímenez-Uzcategui, G., Ruiz, D., Guézou, A. & Ziemmeck, F. (eds.) (2009). List of all known species from the Galapagos Islands - Lista de todas las especies conocidas de las Islas Galápagos. Online repository of the Charles Darwin Foundation / Fundación Charles Darwin, Puerto Ayora, Galapagos: http://www.darwinfoundation.org/datazone/checklists/ Last updated 08 Jun 2010.