Hotel Silberstein
Hotel Silberstein is located in Puerto Ayora on the Island of Santa Cruz, five minutes walk to Charles Darwin Scientific Station and 50 Mts. to the sea.

Coming by air from Quito or Guayaquil to Baltra Island airport, the passengers will take the bus to Itabaca Channel which is crossed by a ferry to the north of Santa Cruz Island.

Traveling by bus from north to south you will observe within 42 km. seven different types of micro climates which extend from the sea level up to the highlands reaching interesting desert-like places, wet regions, and finally reaching Puerto Ayora and Hotel Silberstein.

At the beginning of the 20th century, members of the Angermeyer family arrived on the islands and established the Residential Hotel Angermeyer. Surrounded by a beautiful garden it was an information center for tourists willing to get to learn about the secrets of the Enchanted Islands. Now, it offers a great home base for a land based Galapagos tour.

The new owners, Werner Silberstein and his wife Gabriele, of German origin, kept the name of Hotel Angermeyer for some time, maintaining the traditional hospitality with modern service, ready to provide you accommodation with full board at a high standard in a natural paradise. Today the hotel is named Hotel Silberstein and continues giving you the possibility to explore the precious treasures of the Galapagos Islands in different ways. It will surely be a unique experience to be overwhelmed by the jewels of the underwater world or to visit the different islands on a cruise. You will have the possibility to spend perfect holidays in which you can both explore the beauty of this natural paradise and stay in the unique Hotel Silberstein.

Hotel Silberstein offers you 22 beautiful rooms, surrounded by a magnificent subtropical garden with a small pool. Furthermore, the hotel provides a coffee bar and a restaurant as well as laundry service.

Hotel Silberstein is one of the first hotels on the Galapagos Islands with an own diving center in cooperation with the well-known diving agency Extra Divers. You will see a wonderful underwater world that you won't find anywhere else in the world.

Restaurant

Hotel Silberstein has its own restaurant where you are served typical Ecuadorian as well as international food. Traditional Ceviche, French Filet Mignon or any other delicious dishes, make your choice and enjoy it! Sit in the outdoor cafe next to the beautiful, covered restaurant in the shade of trees. It is not only open to guests but also to those of other hotels. You can have a drink, a cocktail or something to eat outside, next to the waterfall in the swimming pool or simply enjoy relaxing in the sun or reading a book. The bar, situated in the garden will provide you with everything you need.
Itineraries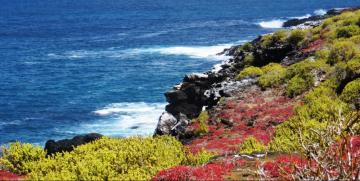 EXPLORE
Hiking Galapagos
9 Day Itinerary
Hike Cerro de Las Tijeretas
Trek to a fresh water lake
Learn about local conservation
Explore Tortuga Bay
Activities:

Hiking, Land, Snorkeling, Wildlife Viewing

Activity Level:

Moderate
Tour Details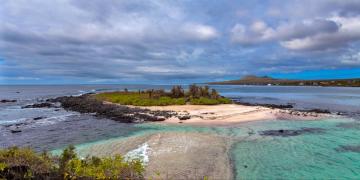 EXPLORE
Hotel Silberstein
10 Day Itinerary
Learn about local conservation
View sea lions & frigrate birds
Climb Bartolome Island for views
Mail a postcard from Floreana
Activities:

Land, Snorkeling, Wildlife Viewing

Activity Level:

Relaxed
Tour Details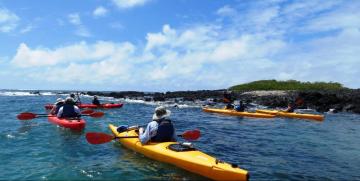 EXPLORE
Galapagos Multisport
8 Day Itinerary
Sea kayak and snorkel with wildlife
Learn how to prepare ceviche
Mountain bike along the coast
Stand Up Paddle Board lava channels
Hike the rim of an active caldera
View giant Galapagos tortoises
Activities:

Biking, Hiking, Kayaking, Land, Snorkeling, Stand Up Paddle Board, Wildlife Viewing

Activity Level:

Moderate
Tour Details
Inquire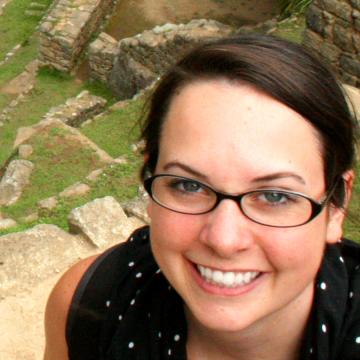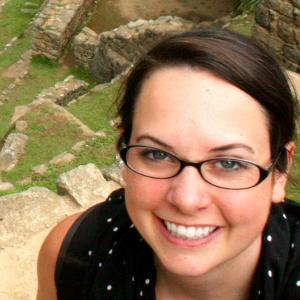 We Love to Talk Travel
Call
1.800.344.6118
or
Chat Now
Kate was great to work with in the planning stage. She was prompt, helpful, and efficient. Our tour guide, Edwin, was knowledgeable and passionate. We were very happy to have traveled with Adventure Life, it made the trip easy and a true pleasure. We could concentrate on enjoying the experience rather than the details of travel.
Lisa Bridge
Hotel Silberstein Excursions
Here is the itinerary for travelers participating in our 8 day/7 Galapagos tour at the Hotel Silberstein:

Day 1: Flight from Quito to Baltra (Santa Cruz)
Departing in Quito, the flight travels via Guayaquil to Baltra and then bus and ferry take you to Puerto Ayora, which is on the island of Santa Cruz. You will be accommodated in the Hotel Silberstein.
In the afternoon it is possible to go for a walk to the Charles Darwin Scientific Station, where the oldest and largest tortoises are being kept. In this unique research programme, which is essentially financed by donations, the attempt is being made to save the various species from dying out. In the evening dinner will be served at the hotel, starting with a welcome drink.

Day 2: Day trip to Plazas
This is a full-day trip on one of our touring yachts. The route takes you along the east coast of Santa Cruz and stops at the island of Plazas. There you have the opportunity to watch the island's marvellous wildlife. As well as sea lions and land or sea iguanas, you will be able to observe the variety of seagulls that inhabit the isle. Lunch is served aboard before the yacht leaves for the hotel, where dinner will be prepared.

Day 3: Day trip to North Seymour
Another full-day trip. Today the yacht leaves for North Seymour, an island that accommodates large colonies of blue-footed boobies ducks and frigate birds. Also many sea lions and frigate birds inhabit this island.
Again lunch is served aboard. For evening dinner the yacht will be back in Puerto Ayora, where you will have dinner in the hotel.

Day 4: Day trip to Bartolome
Today we will do a full-day trip to the Bartolome Island. After climbing up the moon-like surface, right up to the highest point of the island, you will be rewarded with a magnificent view of the Galapagos Islands, the volcanic landscape and especially of Pinnacle Rock, one of Galapagos' most photographed sites.
People swimming on the island's beach are often joined by penguins and, at certain times of the year, by turtles looking for a spot in the soft sand to lay their eggs.

Day 5: Visiting the highlands of Santa Cruz and Tortuga Bay
Travelling by bus, the tour goes up into the highlands of Santa Cruz. On a farm ground in the hills you can normally find the giant "Galapagos" tortoises which gave the islands their name. The following walk is a special experience; the path leads into the lava tunnels that were created when the lava stream cooled down.
After lunch the walk continues down to a beautiful white beach called Tortuga Bay. Here you will see a great variety of seabirds and land iguanas. Back at the hotel, dinner will be served.

Day 6: Day trip to Santa Fe
Santa Fe is characterized by its dry landscape, which is overgrown by opuntia cactuses. This is one of the best places to study land iguanas. The steep paths can be very strenuous and for that reason, many people enjoy cooling down in the hotel's own swimming pool after returning.

Day 7: Day trip to Floreana
Floreana became famous for its "Post Office", a place where in older days pirates used to place their letters in old casks. The one who lived nearest to an address was supposed to deliver the letter. This old custom is still kept alive by many tourists.
The "Devil's Crown" is an almost sunken crater. Only a semicircle of volcano rocks remains above sea-level. These rocks provide a home to breeding colonies of blue-footed boobies and red-beaked tropical birds and are a diver's paradise. Another beautiful nature site is Cormorant Bay. With a dense mangrove belt behind the beach and a tranquil lagoon, it is inhabited by flamingos, bahama ducks and others.

Day 8: Return flight to Quito