A family-owned and operated establishment, Hotel Sol y Mar guarantees personalized, caring, and detail-oriented service. A mini-buffet breakfast is included in the price.

The lovely Hotel Sol y Mar offers guests accommodation in its 17 rooms, each with a private balcony and stunning sea view. Each room is spacious, immaculate, and secure, and comes with air conditioning and a bar - the perfect place to enjoy your Galapagos tour!

A small deck with jacuzzi and picnic tables serves as a great resting or meeting area, with views of the nearby Academy Bay. The on-site restaurant overlooks the bay.

Hotel Features and Services:
- Complimentary Wireless Internet for our guests in public areas and lobby
- Complimentary Coffee and Tea station from 5:30 a.m. till 9:30 p.m.
- Experienced Tour and Transfer Operators
- In-house Laundry Service, for a fee
- Restaurant, Pool Bar and Room Service
- Pool and Heated Jacuzzi

Accommodations
Room Features
- All Oceanfront rooms
- Nightly turn down
- Free wireless internet access
- Individual air conditioner
- Bottled water, complimentary
- Hypoallergenic foam pillows
- In-room safe
- Working Desk
- In-house telephones
- Environmentally friendly shampoo and conditioner dispensers
- Reading lamp
- Rollaway bed, for a fee
- In-house laundry service, for a fee
- Board games and cards available, complimentary
- Bathroom features a hairdryer, makeup mirror and hot water

Restaurant Services
The hotel offers a breakfast buffet daily for all guests.
The buffet offers a generous selection of delicacies from Ecuador, like yucca croquettes with cheese and sweet plantain rolls. Classic breakfast treats are also offered, scrambled eggs, French toast, sausage and wheat toast. A selection of cereals is always provided, such as granola and cornflakes. Fresh juice, coffee and tea is always provided!

For Lunch and Dinner service is provided either to your room and out on the patio, as well as in the restaurant. The chef prepares the menu based on what is available....seafood! From the Sea Sampler, overflowing with shrimp, octopus and fish, to Galapagos Lobster Au Gratin, there is a dish to tempt ever appetite. If you're in the mood for something more casual, the Shrimp Burger and Ceviche are local favorites. Other favorites are Steak in Pepper Sauce and Chicken Teriyaki which are exquisitely prepared by the chef.
Inquire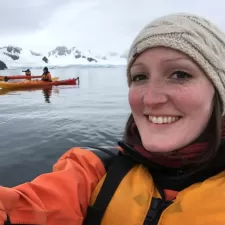 We Love to Talk Travel
Call
1.800.344.6118
or
Chat Now
The trip might have been the absolute best of our lifetime (thus far). We particularly want to commend our guide Peter in the Guilin area-he was so incredibly attentive, energetic, enthusiastic-and absolutely dedicated to ensuring that our meals were 100% vegetarian.
Jack Charney