Fourteen beautiful rooms and suites nestled on top of the small plateau of the main crater. All of them have panoramic floor to ceiling windows with access to private shaded terraces or balconies with breathtaking unobstructed views.

The Pikaia Lodge rooms and suites go from 61 to 74 sq. m., including an 11 sq. m. ground floor terrace or balcony, or 16 to 36 sq. m. gardens by the suites. With a modern and cozy contemporary decor and are naturally well-lit. These are furnished with either two queen size beds or one king size bed.

Dine

The Evolution restaurant has a sophisticated daily menu for dinner, inspired by a unique fusion of the Peruvian and Ecuadorian cuisine. Appetizers, entrées, and desserts are lovingly prepared and creatively presented using fresh local products such as organic beef, chicken, catch-of-the-day fish, lobster or the world famous jumbo shrimps, served with a variety of vegetables, rice, imported Italian pasta, and herbs and spices.

Spa

The wellness center is an oasis of calm, perched on the rims of the craters at the eastern end of the main building with dramatic views of the Pacific Ocean interrupted only by a few islands in its vastness.

Sumaq Spa is decorated with Peruvian travertine marble in a minimalistic Japanese zen style to soothe the mind.

The Yacht

The Lodge offers a splendid way of exploration including an exclusive private yacht, the 100-foot Pikaia I. She is the only such vessel in the Galapagos, offering a comfortable, safe and relaxing day tour experience.
Inquire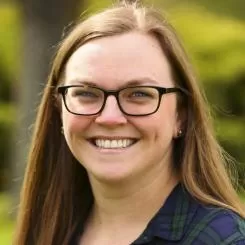 We Love to Talk Travel
Call
1.800.344.6118
or
Chat Now
The trip might have been the absolute best of our lifetime (thus far). We particularly want to commend our guide Peter in the Guilin area-he was so incredibly attentive, energetic, enthusiastic-and absolutely dedicated to ensuring that our meals were 100% vegetarian.
Jack Charney