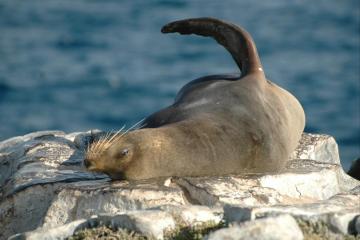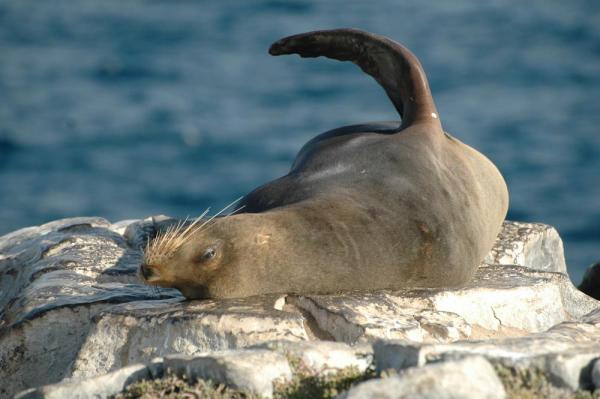 We visit Sacsayhuaman on our way out of Cusco and again stand amazed at what these people accomplished. The massive stone walls have withstood earthquakes and conquerers alike and are so tightly fitted that you cannot even put a piece of paper in between them.
Next we stop and admire the weaving abilities of the Peruvian women on primitive looms. Wow. Of course we have to buy some! The kids enjoy playing and petting the llamas and alpacas and learning how the wool is dyed.
The ride through the Sacred Valley is indescribable. The colors of the Andes in the background, with the blue of the sky and the red of plowed fields makes us all silent as we look around. The people working to plant crops high up the sides of the mountains would inspire the farmers back home! The Andes are stunning - unlike the Rocky Mountains back home, there aren't foothills. They rise seemingly straight up from the valley into the sky and are so green.
We travel to Pisac, and begin the first of many climbs! The trails that we take were originally made by the Incans and are a bit scary. Rock wall on one side and cliff on the other side of a 3 foot wide trail. You learn to be very polite when you meet someone going the other way, and hope they let you stay on the inside! We are in awe of a small fountain at the top of the mountain that has been in use since the Incans put it there! We end with a visit to the local market, and of course have to buy more things. We love the community oven where everyone brings their bread to be baked.
Next we visit a small village where the school children are going home from school. They share the road with oxen and donkeys returning from the fields. And the fields are worked by hand - we see fields being plowed by oxen, and sown by hand. The scenery is dramatic: The contrast of the steep mountains topped by glaciers as a backdrop for the patchwork of fields.
We are again amazed by the intelligence of the Incans as we visit a very large terraced pit in the ground where crops were slowly acclimated to the higher elevations.
Next Boris takes us to a salt "plant". The high salinity water runs out of the mountain and is shunted through terraced pools. As the water evaporates, the salt is collected. Really neat to walk around them. We then take a long steep trail down the mountain and meet some very fit senior citizens who are climbing up, carrying large packs, and having a conversation. We feel a bit shamed by our whining about our earlier cilmbing now!