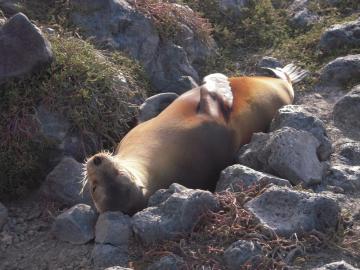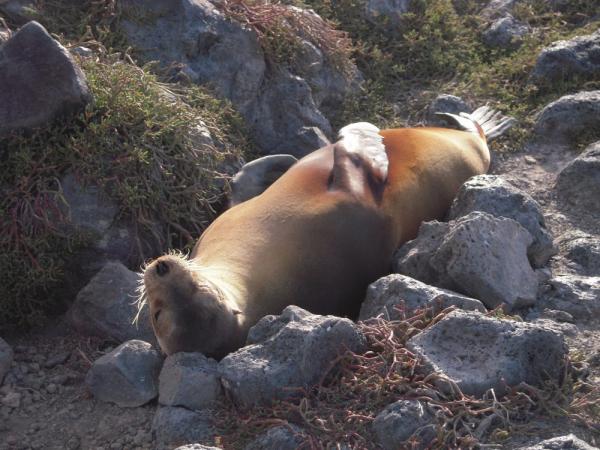 Tortoise Day. We learn lots about the Galapagos tortoises and are struck by how tourists like us are both a blessing and a curse. The giant tortoises are one of our favorite things on the trip. We laugh at how odd the sight of giant tortoises grazing in fields with the cows are as we drive by. We see the oldest living tortoise at the station, and all the girl tortoises that they are trying to entice him with! We are amazed at how one really large one climbs up a steep set of stairs with more speed than you would ever expect from such a large animal. We can't believe that they let us get up close and personal with them. A truly remarkable experience, and one that we will never forget.
Each night on the boat, we all gather and compare our stories and photos. As I was walking down the hall to my room (camera in hand), a sea lion was walking down the hall to join us in the main room! When she saw me, she then turned around and went back down the hall, muttering (sea lion obscenities I'm sure) all the way.
We end the day with a wonderful candlelit dinner on the back deck and sadly exchange addresses and phone numbers with our new friends. We stay up late into the night watching a pelican dive for fish off the back of our boat under the lights - just don't want it to end.