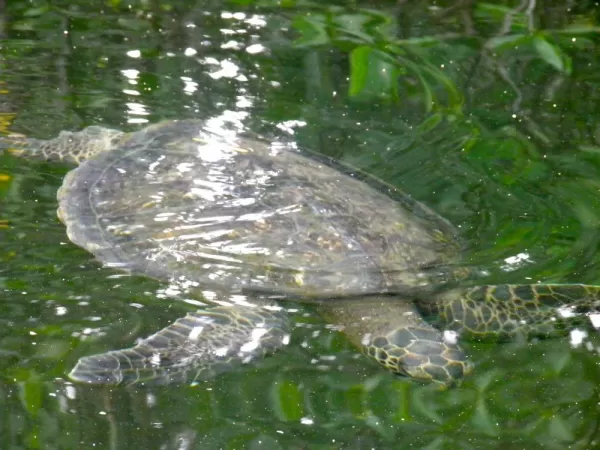 Up and off the boat by 8:15 so they could clean and provision it for the next group. We left our packed bags in our cabins and would see them next at the airport It was these little things that impressed me about this tour - Everything was so well executed.
First we want to a Galapagos information center and then into town for a while to kill time before going to airport. Did some shopping and got some great artwork to remind us of our adventure.
We flew from San Cristobal to Guayaquil and then on to Quito where we will overnight and be on an early flight to Quito.