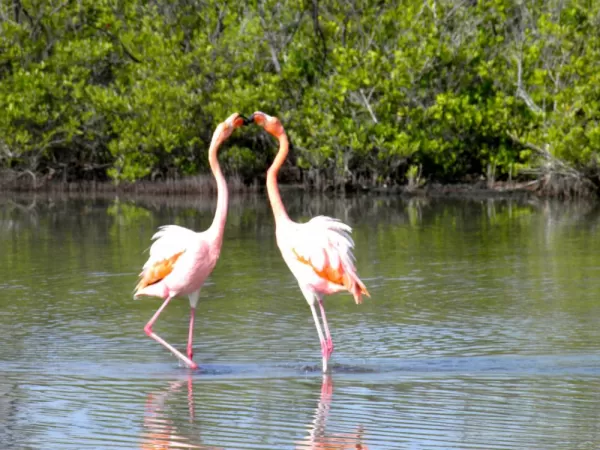 Sunday. San Cristobal
After boarding boat (our luggage already in our cabin) we unpacked and meet the other guests and had a great lunch. Then off on our first excursion to a giant tortoise breeding facility. Here we saw both mature tortoises and hatchlings. On the pier where we landed, there were many sea lions just hanging out on abandoned boats as well as on benches.
On our return from the turtle sanctuary, it poured rain almost the entire 45 min ride to the dock. We waited under some covering waiting for the pangas to pick us up. It slowed a bit for the ride back but we were pretty wet even with a raincoat on.
We had our briefing for the next day as well as a welcome cocktail with the crew before dinner. After dinner we pulled up anchor and headed for an overnight ride to Genovesa.