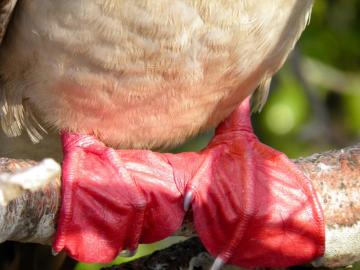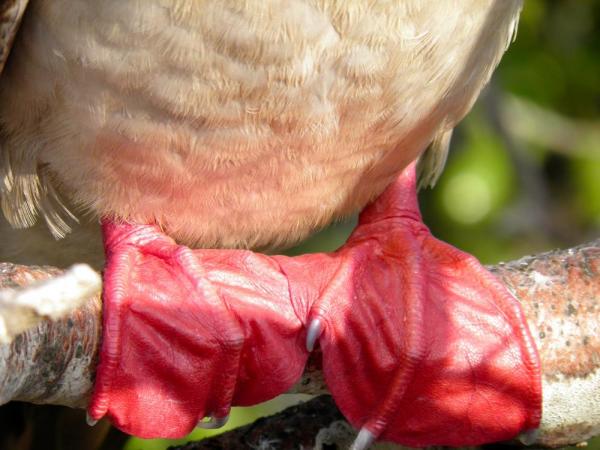 Tuesday
Up at 7:00 A.M. Breakfast then ready in pangas by 8 am for a wet landing on a sandy beach. We walked a short distance to brackish lagoon and saw 8 pink flamingos. We watched them for a bit and just enjoyed the scenery and got to know everyone a bit better. Then we headed back to the beach to snorkel. Saw marine iguanas and sally light foot crabs. Snorkeling in sandy rough surf was fun and while we had low visibility under water, we still managed to see schools of bait fish, a large school of yellow tailed surgeonfish and a ray. We were back on the boat by 11 ish. We hung out on top deck awaiting lunch and enjoying the views. One of the nicest parts of this trip was that there were never more than two other boats in sight and rarely did we even see other groups. You really felt that you were some place special.
Afternoon
North Seymour island, We went deep water snorkeling against the cliffs. The tide was strong but manageable and the guides did a great job of - well, guiding us. As soon as we got in we saw a school of about 15 spotted eagle rays. The water was on the cooler side and my wet suit did the trick. We saw lots of big fish and then at least 10 white tip reef sharks and a sea lion. On the way back to the boat we saw other sharks. Not sure why, but seeing sharks wasnt scary, quite the opposite. If I saw a shark while at the beach in NC, that's another story.
We changed and went back on North Seymour for a hike. We saw land iguanas, lots of birds, the magnificent frigate bird, yellow warbler, sea lion pups, heron, blue footed boobies, spiders and lizards.