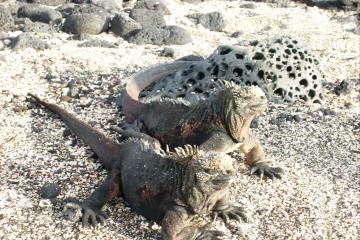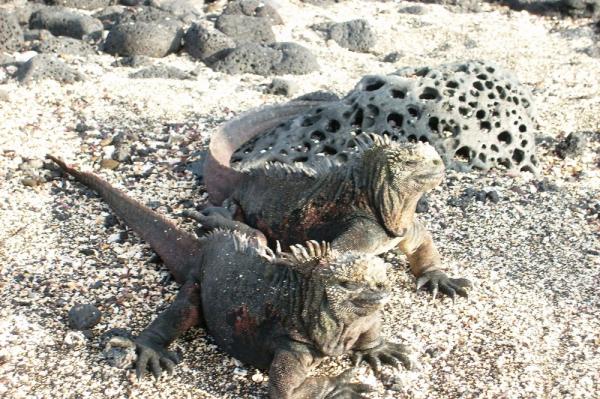 We could either have a dry or wet landing with our pangas, this day the water was a bit rough, but our skilled drivers kept us safe.
We were able to see the pacific green sea turtles mating. What a sight. I learned how they bury their eggs in the sand.
At Gardener Bay while standing at the edge of a small pool of water up on the beach, I was surprised to feel a small sea lion nibbling my ankle, hubby caught it on video, I was so happy to have that memory on tape.
P.S. Thanks to my brother-in-law I now have pictures of the Nibbler for my journal.