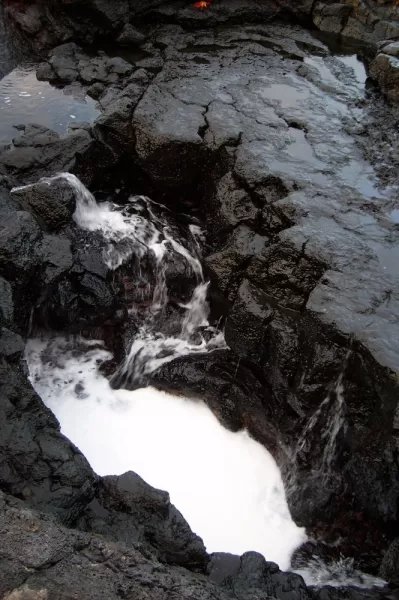 Today we went to private property where there were empty tortoise shells on display, and of course one of the men from our boat had to try on the shell. We all laughed at his struggle to get out.
I noticed the difference between the tortoises we saw there as compared to the ones we saw at the Darwin Center. The tortoises were much more aware of your presence, they let me know with a hiss and by pulling in their heads.
After of visit we were off to the airport for our flight to Quito. Upon arriving at our hotel we went to dinner with some of the people we had met on board our ship. We decided on Cafe Del Fraile in Old Town Quito,where I had the best fillet mignon that I ever had. We then took in some of the sights of Old Town.