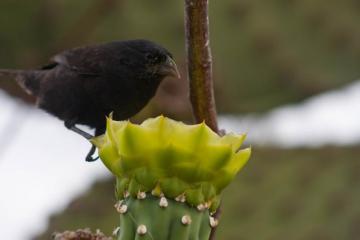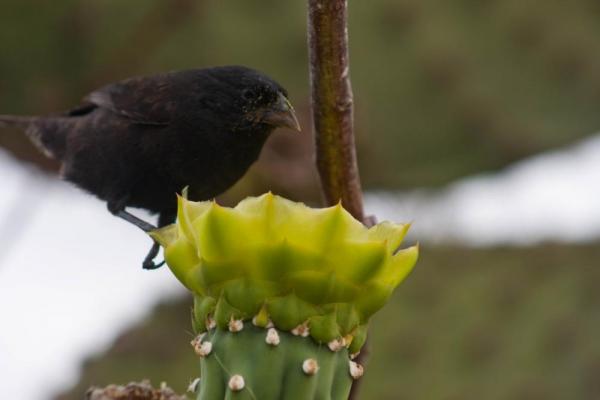 The trip is off to a grand start. Got settled in on the Millennium, organized the photo bag and then headed back to the island for a trip to the educational center. Great photography opportunities arose with beautiful flowers and a Cactus Ground Finch eating a Prickly Pear Cactus flower, head covered in pollen (photo in album). I'm learning early that covering more ground doesn't necessarily mean I'm going to see more. Going slow is the way to go...you let nature move at it's pace, and observe.
Walked back to the pier (instead of taking the bus) and got my first sea lion and pup photos along the way. Also received insite as to the way nature and man are clashing on the island. The construction going on to keep pace with tourism is negatively impacting the wildlife.
Our guide, Hanzel, is very knowledgeable and enthusiastic about sharing his wealth of information. This is going to be an awesome trip!