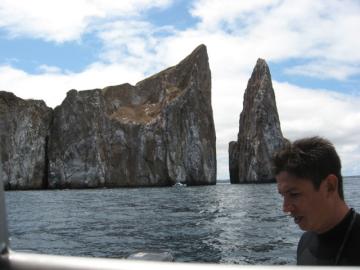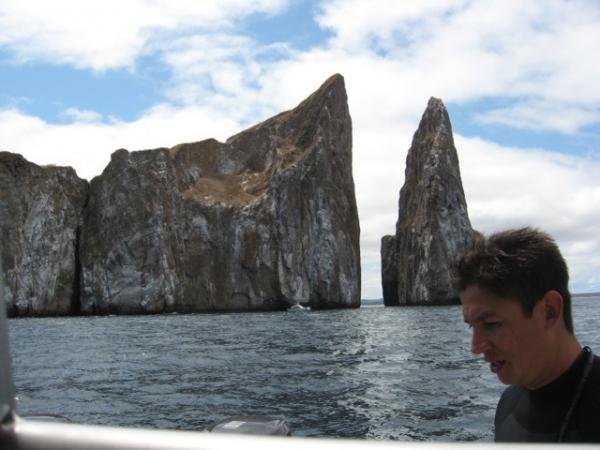 People asked me lots of questions about my proposed trip to the Galapagos? Why there? What tour company? When? But by far, the most common and often first question was: Are you going by yourself??
As a sixty something woman, I guess folks were worried about my....not sure...safety, fun, stress? I would answer that question by saying, ''Well, yes, by myself, but not really alone because I'll be with others on a tour.''
Yes, I went by myself but traveling with Adventure Life does not mean you are alone in an exotic place. One of the most important parts of my trip was the sharing of it with the people on the trip. This includes the guides from Adventure Life, the contacts by email and phone with the staff stateside, and my fellow travelers in the Galapagos.
We were a small group of 5 and were compatible and happy to be together. Roger and Peggy are from NYC, Nancy is from Steamboat Springs, Colorado and Marina is from Montreal. I am from Santa Cruz, California. We would not have met without this fabulous adventure. So, not only was I not by myself, I was with lovely companions who shared my excitement at seeing marine iguanas and blue footed boobies.
Our guides were wonderful people -- knowledgeable, caring and actually passionate about the place. Jonathan picked up Marina and I in Quito and took us to Otavalo. He planned numerous stops on the way and introduced us to places and experiences we couldn't have known about. Oswaldo met us in the islands and happily trudged through mud, held my hand in the channel at Kika Rock, and thrilled us with his dedication to and knowledge of everything Galapagos. In addition I met so many warm and friendly people in hotels, restaurants, even laundromats. I may have been ''by myself'' but I was never lonely or lost.
I re-entered the US in Texas and was served by an older, somewhat weary Texan who drawled,''Where have you been?'' I told him about Quito and the Galapagos as he stamped my passport and then he said, ''By yourself?'' You already know what I told him!