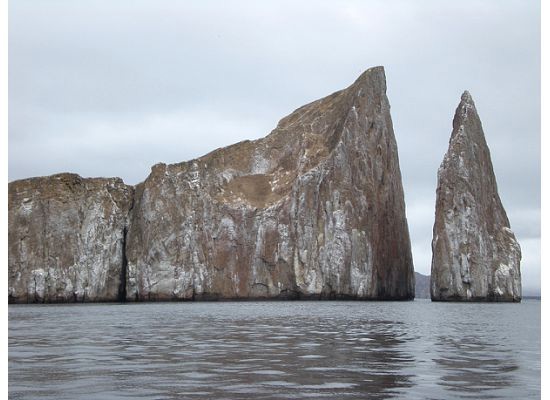 Another early morning- somehow I don't mind getting up when I'm not getting ready to go to work. We go for a walk on the empty beach and watch frigates, boobies, and pelicans dive. We meet up with Richard after breakfast and fill our water bottles. Then we head up to the highlands for our hike up Sierra Negra volcano. We take the horse trails up and pick/eat guava on our way. When we make it to the rim the newest lava from the last eruption is clearly visible- fog starts rolling in off the edge into the crater- we feel like we are in the clouds.
Lunch in the highlands is chicken, lentils and plantains- very simple, but very good. A walk around the little plantation offers more tastes of red bananas, oranges, and my new favorite-passion fruit. We head back to town and explore to find the post office.
Dinner is a little disappointing- they probably think we are sick of ridiculously fresh sea food and chicken- and serve us spaghetti and meat sauce. The dessert makes up for it.