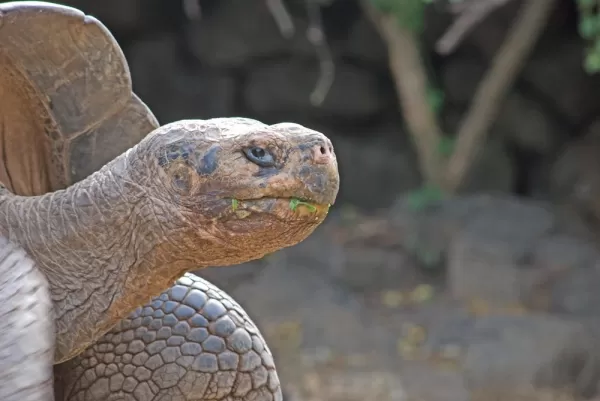 8:52 PM
Adam and I could hardly sleep Friday night; we were going to the Galapagos!!
Our journey today started in Great Neck, NY and ended in Quito, Ecuador via two flights (New York to Miami & Miami to Quito) and a taxi. Upon landing in Quito, we went through the usual customs which was then followed up by an interesting screening that only makes sense for the past few months...
As we cleared customs we were directed to a line where two workers were screening passengers for swine flu by aiming a thermal camera at the face of each person. I'm assuming that if your temperature was too high, you'd be pulled aside for further screening but luckily, we didn't have to find out. Then it was off to collect our luggage and look for a taxi.
After gathering our two bags, we walked into the lobby where there were numerous windows where you could get a taxi. We ended up paying $10 for a ride to the Hotel Eugenia. I knew from the guidebooks that you could get there for $5 or less if you took a taxi outside on the street but when it's already dark out, you're exhausted from your flight, and you don't speak Spanish very well...that's when you pay an extra $5 for the convenience.
The Hotel Eugenia was very cozy and nicely decorated, the rooms were comfortably sized, and the staff was extremely friendly and helpful. We arrived at the hotel right around 7pm and Adam couldn't help but mention his stomach was telling him it was past his dinnertime. Although Adam can find an excuse to eat any time of day, we decided to head back downstairs to get dinner in the hotel.
We sat down in the quaint restaurant right behind the lobby. We had two sandwiches and three beers (Pilsener - a light Ecuadorian beer) all for under $20, including tax & tip. I can get used to Ecuador, all that gets me in NYC is one drink, maybe 2 if it's Happy Hour!
After dinner, I was excited to go out and see the city, but seeing as the sun sets just after 6pm and we had arrived on a Saturday, most shops and markets were already closed. We ended up deciding to retire early so the next day would come that much quicker.