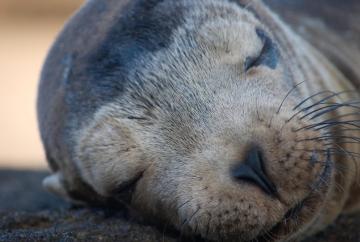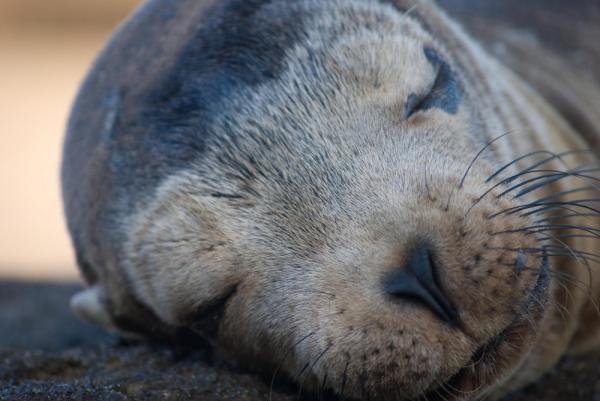 What a trip!! I can't believe we saw what we did in such a short time!! I only hope future trips can compare to what we saw here.
2:45 PM
We're on the plane in Guayaquil waiting to depart for Quito. While we're waiting, I'll fill you in on this morning.
We woke up this morning and had breakfast at 6 a.m. Usually, breakfast is at 7, but because we wanted to get to the Tortoise Reserve before our flight, we left an hour earlier than the rest of the group. Our guide this morning was Pato, who was the same person that brought us from the airport to our boat on the first day.
We traveled to the highlands to a farm where we saw six giant tortoises in their natural habitat. It was nice to see these guys in their natural habitat, but they weren't nearly as active as the ones we saw at the Darwin Center. The reserve is actually a farm, and on the farm there were three tortoise shells from giant tortoises that had acutally "gone to the farm." I climbed in one for a photo op and guilted Adam to do the same.
After touring the reserve, we didn't have time to go to the lava tunnels, but we were able to go to Los Gemelos (the twins). These are two giant craters created from the land collapsing around a volcano. Pato led us up to the top of one for a stunning view of the surrounding countryside.
We took in the views, climbed back into the truck that was bringing us to the ferry, and made it to the airport around an hour before our boarding time. Pato brought us over to get our passports stamped with the Galapagos Tortoise stamp and we boarded our plane.
8:35 PM
We're back in our hotel room at the Hotel Eugenia in Quito.
We landed around 4 p.m., waited around for our guide, then headed to the hotel. We checked in and rushed back out to Mercado Artesenal to buy some souvenirs. We ended up picking up a couple of bright, woven handbags, a pasmina scarf, and a couple of cigars for the bachelor party Adam was heading to when we got back.
Once we arrived back at the hotel, we hoofed it about two blocks away to a local restaurant called La Rondo.
The restaurant was adorable. Where we sat it looked like an outdoor square with murals all over the walls. The food was absolutely delicious - Ecuadorian and extremely filling.
After dinner, we decided to take a taxi back after the doorman stated, "La ciudad es muy peligrosa." The ride came to two dollars and, in my opinion, was well worth it for piece of mind.
We settled into our hotel room for the night, exhausted but utterly amazed at the fantastic trip we had just taken.
Tomorrow morning we'll take a flight back from Quito, to Miami, to New York, but I'll save you the boring details and end my journal now.
This trip was one of those 'once in a lifetime' trips; but I'm only 24 so I certainly don't plan on stopping now. In fact, we're planning our next trip already and I hope it's as fantastic as this, so much for once in a lifetime, right?