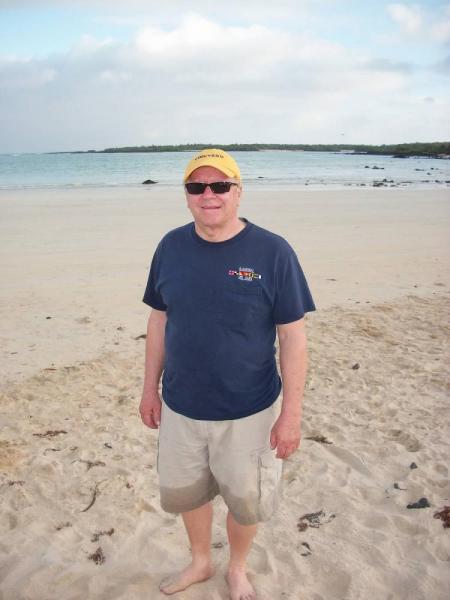 We flew in on LAN on the redeye and were really glad the Adventure Life staff recommended a direct flight from JFK and suggested that for such a long flight we upgrade to Business Class. The seats were terrific and the airline staff treated us like royalty. The plane had great down blankets and pillows and we slept well.
We arrived at our hotel in Quayaquil after getting into the airport around 4 a.m. Friendly, English speaking staff got us checked in early and we were able to get a nice buffet breakfast at the hotel that was included in the cost.
Breakfast included fresh fruits, cheese and meats and a variety of baked goods. This is traditional in Ecuador and its pretty standard at all the locations.
The hotel had a nice exercise room so I was able to get a nice workout in while Dayton lounged by the beautiful pool on the upper deck.
We walked down in the park by the river several times. It is a holiday atmosphere on the weekends. There are quite a few places to get ice cream and snacks as well as great places to sit and people watch near the water.
Later, we mounted a search for the socks Dayton forgot and were able to purchase some at a store nearby.
We visited the beautiful cathedral by the hotel along with the iguana park, where iguanas bask on rocks in the bright sunlight. A woman brought bananas for the iguanas and children were playing with the animals. The iguanas seemed to not mind all the tail pulling...poor things.