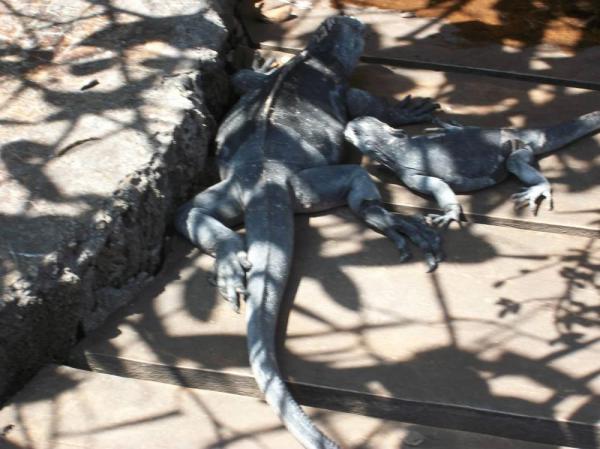 After our boat returned us to Santa Cruz, we checked in and were amazed at the terrific room at Adventura. We had a beautiful, private balcony that overlooked the Port as well as a room that was luxurious (to us).
We sat on the balcony for a good while, watching the brown gulls swoop and marveling at the little fishing boats.
We elected to take some time to shop and pick up souvenirs. There are beautifully crafted wooden boxes and other items for sale at reasonable prices. The merchants packed them quite well for airline travel. We stopped for a drink at a local restaurant and enjoyed the bustling little town, watching as local residents rode past on scooters and trucks. There is a really amazing truck/taxi business that goes on in these little towns.
Sadly, we went back to our lodge for a final Galapagos dinner and sat on our deck with a glass of wine as the sun went down on our Galapagos vacation.
In the morning, the hotel appointed a representative to take us back to the ferry and to the Baltra airport. We were sad to say goodbye, but the hotel representative made it as easy as possible.