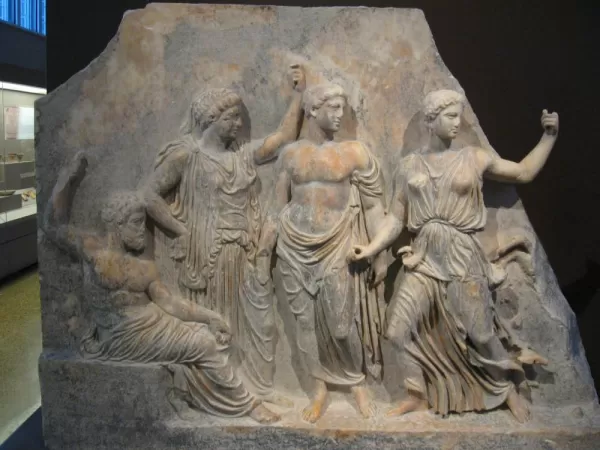 We were very late disembarking today as we waited until 11am for their immigration officials to come onboard and finish our forms. Once we finally disembarked, we made a hurried tour of Alexandria including Pompey's Pillar and the Roman catacombs.
We had lunch in a hotel and then continued for a quick photo stops at a Roman theater and the site of the Pharos lighthouse, the last Ancient Wonder of the World to be added to the list.
We all piled on the bus for what was supposed to be a three hour ride to Cairo. After nearly four hours, we were all getting cramped in the tiny seats and quite hungry. Petula announced that we were thankfully five minutes from the hotel and started explaining the check in procedures. Another twenty minutes later, she annouced that the drive thought we were going somewhere else and it would actually be another hour to the hotel. She said it so matter of factly that we thought she was kidding.
We finally arrived at the Heliopolis Fairmont Towers hotel ~ 6 hours after leaving Alexandria at 9pm. We were very hungry, tired, and sore from the small bus seats. The rooms were stunning and we all wished that we would have more time to enjoy them, but gratefully fell into bed.