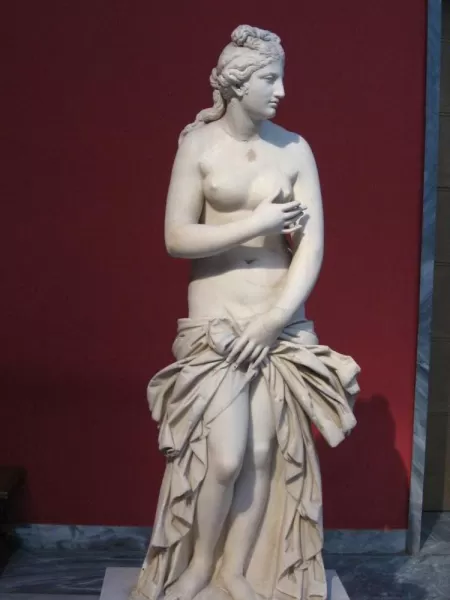 Today, we were driven through the crazy Cairo traffic to two of the most extravagant mosques from the Middle Ages. I was asked to wear a green sack-like garment to enter but no head covering. The mosques had intricate wood carvings and lovely mosaics.
After the mosques, we visited the Khan Al Khalil Bazaar in old Cairo. Our guide tipped a market security man to follow us through the market as we bartered for purses, dresses, photo albums, and other souvenirs. Prices were extremely inflated. It was a bit challenging to find the true "best" price as some items were marked up only ~ 50% and others were inflated by up to 10 times the actual price we paid. If you really want the very best deal, it helps to negotiate the item at one stand, sticking to a very low price. If the vendor declines, walk away and try upping your offer slightly at the next stand. Often, I wasn't this dedicated to getting the absolute best deal as long as the price seemed fair. I really enjoyed the vendors who were playful and funny, some actually saying "Lady, come back... how can I take your money?" Only a couple of the vendors seemed truly aggressive in their sales spiels, though we may have had a very different experience without our private security detail accompanying us.
After the market, our guide suggested a papyrus museum and shop as a place to buy authentic papyrus artwork (the papyrus drawings in the market are made on cheaper banana and sugar cane and quickly deteriorate). We watched the papyrus saleman demonstrate how papyrus is made and he told us about the meaning behind several of the depictions. We requested personalized drawings with names written in hieroglyphics.
After the museum, we headed back to the hotel for a relaxing evening and dinner at the Lebanese restaurant by the pool.