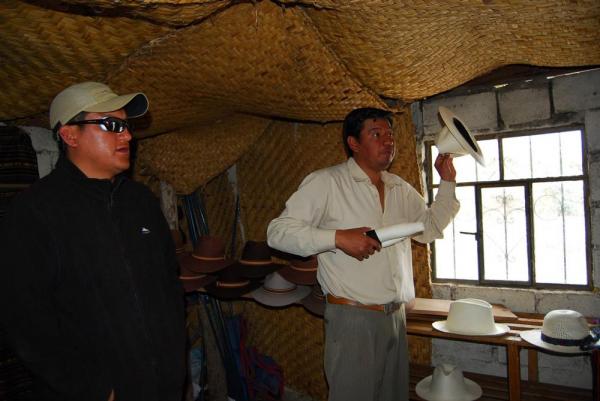 Watching the sun set over Baltra last night was heavenly. The stars were out in full force and I noticed the Southern Cross and Orion's belt as well as the North Star. I sat outside on the bow for hours just stargazing enveloped by a sense of peace.
Having anchored at Baltra, we took an early morning panga ride meandering through the red mangrove lagoon to see the animals one last time as the sun came up over the horizon. In the hushed stillness, we learned that Black Turtle Cove is primarily a nursery for black reef tipped sharks and spotted rays as well as black turtles, (hence the name) and other marine animals. The cove is only accessible by panga and is totally silent.
Large sea turtles slipped by soundlessly as noddy terns soared overhead only to end up sitting on a pelican's head and frigate birds watch for their chance to steal something, anything.
Silent golden eagle rays glide effortlessly through the still, clear water, tips raised. Pelicans and Blue Footed boobies roost in the mangroves and dive straight down to scoop up their early morning breakfast.
The scenery is reminiscent of South Florida, my other home and I realize my time has come to an end here in the Galapagos, for now. It is a still, quiet morning in Black Turtle Cove and though I would like to remain here all day in the solitude, we finally head back for the last look at our boat, and home.
As we disembark at the passenger wharf, even the sea lions are sad to see us go. We all practice the "Blue Footed Booby Stomp", which someone catches on camera for future memories. I find it difficult to say good bye to the new friends I have made and as I board the plane my eyes well up with tears. Where has the time gone? I am taking home more than just photographs. I have a healthy respect for all animal life and memories of new adventures with life time friends. This trip has been a dream come true and I know I will be back again, and soon.