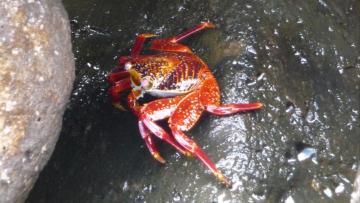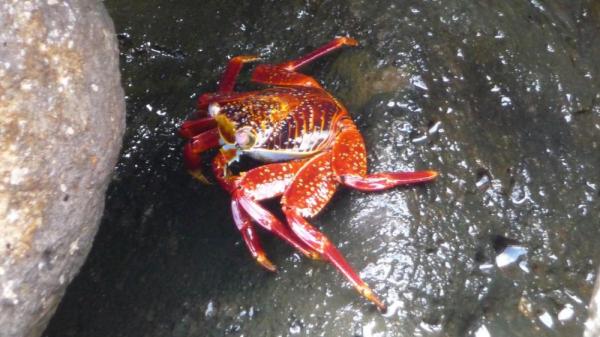 Day two of Otavalo, started badly..no breakfast for me…I was getting a tinge of Montezuma's revenge, or maybe Quechua's revenge as we are in Ecuador. I accidentally forgot to brush my teeth with bottled water, but not sure that was the cause.
We left early for the famous Otavalo market, and got to the Animal market, during the heavy trading. This is not like your normal Auction. All the people bring their animals, from Cows and Horses, down to guinea pigs. Did I mention that Guinea Pig's are a delicacy there? They also sell rabbits, but just for pets. Anyway the negotiations are fast and furious. You just walk up to someone and ask how much and start haggling. It was great fun to watch, I almost sold Tami, but I couldn't carry home the goat and 2 ducks.
Next we wandered over to the other side of town for the textile markets. This like 5 square blocks of wall to wall textiles. Everything from hats, to poncho's to rugs to table cloths and sweaters…All supposedly hand made, but a lot of repetitious patterns.
Tami was a fierce negotiator, she could ask how much in Spanish, but couldn't understand them when they quoted a price in Spanish…luckily we had Daniel who was a good negotiator and understood their answers.
I was still not feeling well and stopped at a Pharmacy for some drugs. I bought 6 pills that cost me $101.20…seems like a lot huh? Well $1.20 for the pills and $100 for the rolled up painting I had purchased earlier and left at the pharmacy….
We then proceeded to a small shop just around the corner from the house where we had the musical instrument lesson the day before. This time it was a small weaving shop.
We then were treated to a demonstration of not only weaving, but actually starting with the raw wool and spinning it by hand into yarn, then shown the various herbs and plants used in dyeing the yarn the different colors. The woman was very talented and indicated she was one of the very few women who could weave, as most women were relegated to just creating the yarn and the men did the weaving. She showed us a particularly interesting Loom, it was actually an old Incan loom that she still used. She made some intricate designs with it, but they were limited to a one time setup on yarn. Meaning whatever you started with is all you could use, no adding on. I ended up purchasing a small tapestry that she had made on this tool.
We then headed up to, a freshwater lake at the base of the Cotacachi Volcano, which stands at about 16000 ft. There was a nice restaurant and we had lunch overlooking the lake. It was beautiful, but windy.
We then returned to Quito for our last night in Ecuador. We checked back in to the Hotel Eugenia and both thought that maybe changing toothbrushes could help our current stomach problems, so we wandered over to the local "SuperMaxi", no not what you think, but a grocery store, for toothbrushes and to use up any remaining Ecuadorian change we had. They use the American dollar, but have some of their own coins.
As we were both exhausted, and stomach conscious, we didn't want to search too far for dinner and ended up going to the Burger King near the hotel. It was actually the nicest fast food place I had ever been in, and the fries were good.