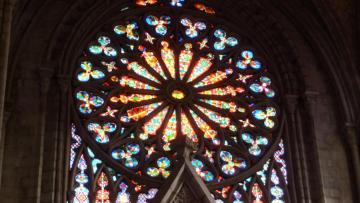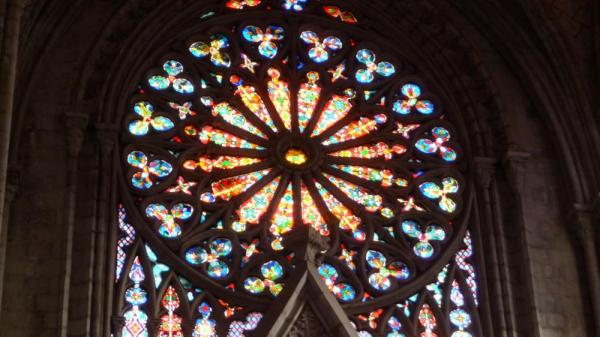 On this day we ate breakfast – more scrambled eggs – and headed to the airport. Of course this wasn't as planned, because the van had a flat tire before it got to us. Short delay and then we were flying out to the Galapagos Islands. This is a short flight, about 650 miles west of mainland Ecuador. We met our fantastic guide Felipe and our traveling companions – Craig and Marie from Seattle, Jennifer and Ken, from Virginia, Jay and Victoria from Connecticut, and Michelle and Tiffany from California. We would get to know them all in the next few days. We took off and were fed our second breakfast. After a short stop in another large Ecuadorian city, Guayaquil, we were off to our first Island stop, but not before being fed our 3rd breakfast.
We landed on San Cristobal, went through customs, where they sprayed us and the luggage down (recurring theme), paid our $100, Galapagos entry fee, and were transported to the Optunia Hotel. Where we were fed a huge lunch!
After lunch we waddled to the SharkSky rental shop for snorkel gear and wet suits (for the frigid). We then waddled up Frigate Hill past sleeping Sea Lions, to view Frigate Bids (the ones with the big red sack under their chin (males) and the statue of Charles Darwin. Then down to the water where some snorkeled and some watched native animals. We then hiked back in the dark. One thing to mention as we are on the equator, the Sun rises at 6:00am and sets at 6:00 pm everyday. We then returned back to the hotel and of course went to dinner. That evening we shared our room with some native ants.