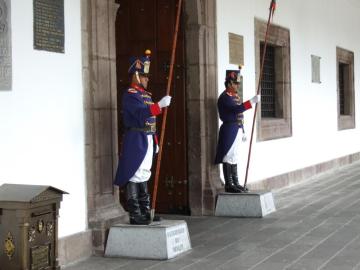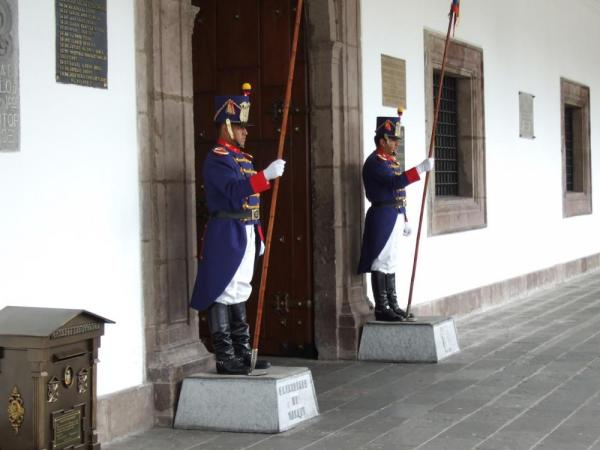 Today was the final hiking day. So it was up early, Eat breakfast and then out. We first went to the Tortoise Preserve where they were breeding the Cerro Paloma Tortoises. Scientists found that when they took blood samples of tortoises of the island, these particular ones were different and they found that there only existed four males and 1 female in captivity. They have found a couple more females and have successfully bred many offspring. They were quite funny when being fed, the small ones moved quite fast.
We were also able to see the different stages of the tortoises evolving from egg to tortoise. We also found the tree made famous by Snow Whites stepmother...not really, but it is called the Poison Apple Tree. You are not supposed to eat the apples or even touch the tree. But the funny thing is it is not poisonous to the tortoises!!
We left and came upon a couple of feeding flamingos, and then spotted a Galapagos Hawk. It was swooping around and then swooped down and picked up something. When we were able to get close enough we could see that it was a lizard. Reminded me, aren't we due for second breakfast…
Our next trek took us to the fabled Sierra Negra at about 3700 ft. The volcano, with the world's second largest "calderon" or crater (about 10Km x 7Km), created when the land collapsed after an eruption.
It was a bus ride up to a certain point and then about a 8Km round trip hike. We got up to the top and all we could see was fog like clouds rolling over the edge of the claderon. It was very impressive. We then took a group picture and then a few of us decided to go further, while a few decided to remain there (sort of). We hiked another 2 kilometers and were on the edge of the calderon looking down, when I remembered hey it's noon (lunch time), and that it was Sept 23rd, the Equinox. This only occurs twice a year, and it's when the Sun is directly above the Equator. Because of this, instead of seeing your shadow to the front or rear of you it is exactly under you, just barely the size of your feet. So then we got a great demonstration by Felipe with some MacGyver type construction using cardboard and tape from my first aid kit. I knew that after carrying that around for 10 days that it would come in handy…
We then hiked back down, and the bus took us to Campo Duro. A sort of camping area. The thing about this place though is that it already has tents erected, where people come and rent, and then the place cooks for them and has a "tiki" bar in the center. The food was great and the chicken was actually cooked in this giant tortoise shaped oven, created from lava rock.
We then returned back to the hotel to cleanup and tour the town and it's 2 stores. Well 7 minutes later, we were back at the hotel. We had dinner again at the hotel, and during dinner Felipe informed everyone that one of the small planes flying us to meet another plane that was taking us back to the mainland was broken and we would be taking another "3 hour tour" boat back to Santa Cruz.