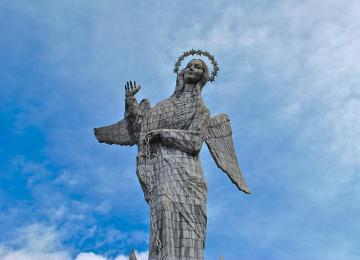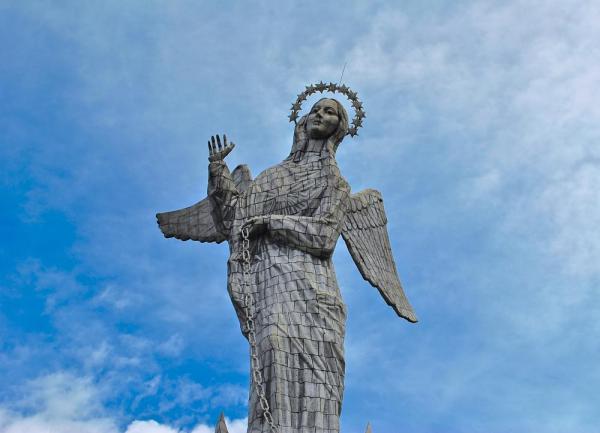 Sure, everyone needs a local guide to help spot the natural treasures hidden under leaves and branches, atop soaring mountains and volcanoes, and beneath lava rock and coral reefs. Indeed, the group (for some reason amused by Pablo's description of the resident species as endemic) was already getting adept at spotting the sally light foot crabs decorating the shores and spotting mockingbirds and Darwin's finches in the trees.
But, some of us, need a little extra help as the group quickly learned and Pablo and Godo gracefully and non-judgmentally shepherded me to the highest points, and other members of the group who weren't too fond of the water and everything that lurks beneath to dip in the translucent water with the playful, mischievous sea lions and other aquatic life and glide through Darwin Bay in sea kayaks. As a result, we all enjoyed observing the Frigates soaring and diving to bathe in the laguna of the miconia-covered San Cristobal Highlands, and the cool waters of Darwin Bay which led to our first underwater encounter with a humongous sea turtle.
By now it was obvious, that this Group of 7 had hit the group tour jackpot! Laughter, shared stories, and even the occasional ribbing was present throughout our interactions. Our paired and solo status started to dissolve and now it was Theresa and Hope skillfully maneuvering a kayak, Kerry and Hope off for a pre-dinner run, Taylor and The Doctors diagnosing and discussing animal behavior, Tammy and Hope plotting cocktail hours in NYC.