Our landing this morning is at Punta Cormorant, mostly known for its inland lagoons and resident flamingo population.  We are lucky to see them close up.  I remember on my past trip, the flamingos staying far away on the other side of the lagoon, nearly imperceptible from so far away.  Today, they are less than 20 feet away which makes for excellent photography.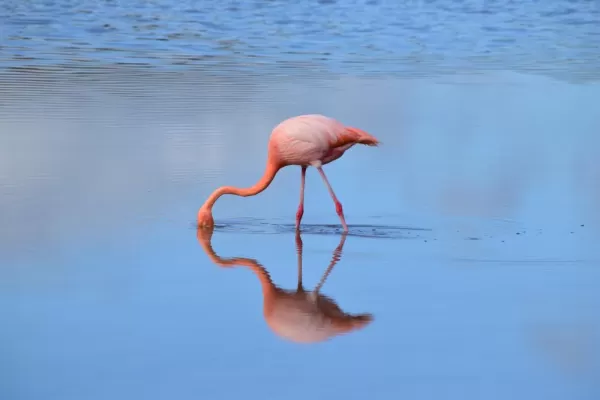 Later in the morning, we snorkel at Champion Islet, just off the coast of Floreana.  Here, we swim with sea lions again and a host of different tropical fish.  The waters are choppy and many in our group retreat to the relative calm of the pangas.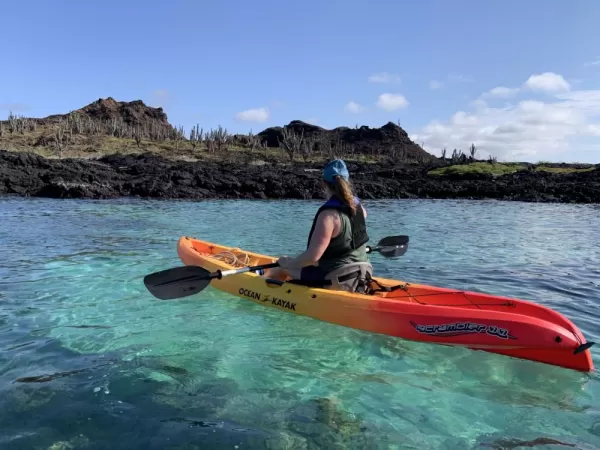 In the afternoon, some of our group head out on a kayaking excursion, while others go on a panga ride.  In the pangas we see golden rays in a beautiful formation underwater.  We learn a little about the settlement history of Floreana, documented in The Galapagos Affair.  Afterwards, we have a shore excursion at Post Office Bay.  I'm disappointed there aren't any postcards for me to deliver in Montana, but our group is able to rescue many from the barrel.