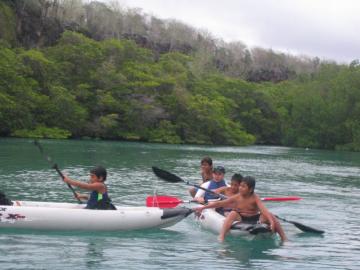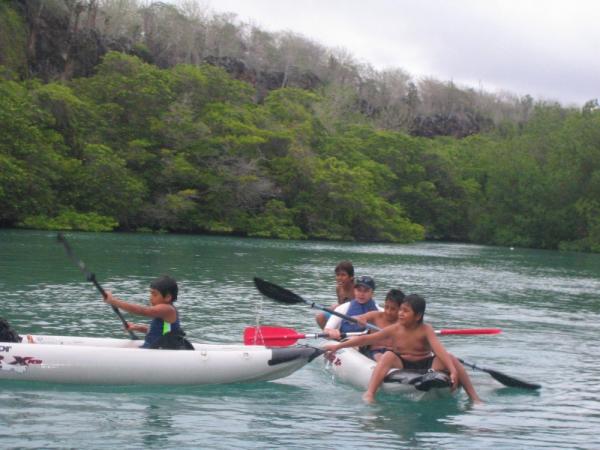 It was time to leave the islands. We had an early morning departure by boat. It was a bit chilly, but the waves were calmer than they had been on previous island transfers. Once on Santa Cruz, we hopped into trucks and were off to the airport. We said goodbye to Sebastian. He was a fantastic guide and if I ever go back to the Galapagos, I want him there!
We flew back to Quito, checked back in to La Rabida and had the afternoon free. Because our group had gotten along so well, we decided to tour the city together. We went to the old part of the city and wandered around. We followed the advice of one of the tour books for a place to dine and were very pleased. We asked if we could order beer and wine and they said we could as long as we didn't have the alcohol displayed. So, it was poured into teacups. The dinner was great and we were all a bit sad that it was our last group meal. We had only known each other for a week, but it felt like we were old friends by the end of the trip.
After dinner, we walked around the city where people celebrated (or peacefully demonstrated against) the newly elected president. There were a lot of military people out, but it didn't seem like any trouble was brewing. Apparently, some of them thought so as well. We saw three military men hail a taxi, throw their automatic machine guns in the trunk and hop in. Not something you see everyday.