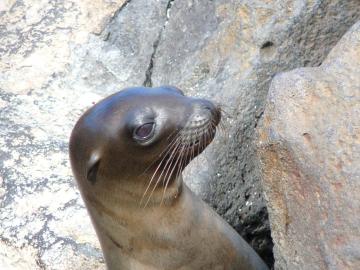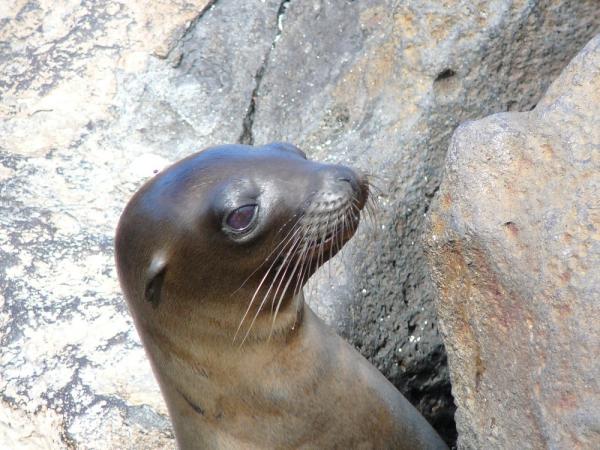 The day started with a visit to the Darwin Center. We got to see the tortoise breeding area, many iguanas and the star resident, Lonesome George.
After the Darwin Center, we went back to the hotel for a quick change of clothes and then were off to an area near the El Chato reserve. We did a bit of hiking and then got in the saddle...of mountain bikes. We rode downhill, very quickly to a beautiful expanse of land and trees reserved for the giant tortoises that call it home.
There were tortoises everywhere! It was amazing! There were even tortoise races. It was hard to tell, but you could see the determination in their eyes. The competition was fierce. To be able to be so close to these amazing creatures was so cool. I wanted to stay there forever. Especially since I knew a long uphill battle was awaiting me.
I made it about halfway up and then had to admit defeat and hop into the trailing pickup truck. I had a pleasant ride back with another group member. Once we were back at the hotel a group of us headed down to a beautiful beach where we could swim and explore the area.
Once we were cleaned up and presentable, a few of us decided to give thanks and have dinner together, it was Thanksgiving Day after all (although, one of our small group wasn't American he got into the spirit of things). We went to a recommended restaurant and though we couldn't find turkey on the menu, we had the next best thing…pizza! We all agreed it was a great way to spend Thanksgiving Day!