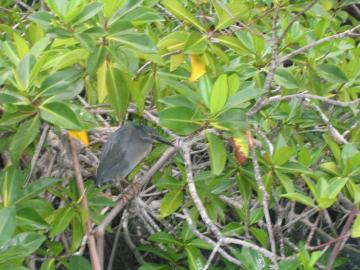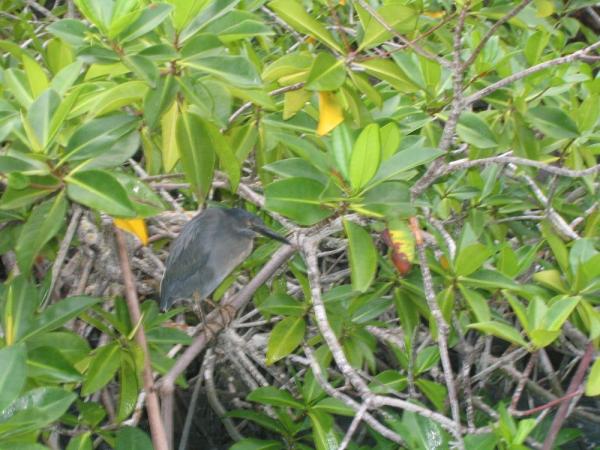 We started the day with a ride in, you guessed it, a pickup truck to a stable on the Sierra Negra volcano. This was my first ride in the back of a truck since I was quite young. Hey, I grew up out in the county, it was allowed.
We were saddled up, on horses this time, and off to the rim of Sierra Negra. My horse had some kind of identity crisis going on and wanted to be in front of the other horses. At all times. No matter how fast it had to go. Galloping is fun!
When we had passed the rim, we found a place to tie up the horses (I've always wanted to say that!) and set off on foot. Wow, it was hot! It must have been over 95 degrees and there was nothing to block the sun except our hats. We were all sweating buckets. The topography was bizarre. It looked like we were walking on the moon. It was really hardened lava floes.
After lunch in the shade with our horses, we made our way back to the stables. My horse was still having some issues and really wanted to be alone, as in without me. Fortunately, I had a death grip on the saddle and he couldn't shake me. The rest of the group had very docile horses. I think mine was having an off day. I forgive him.
When we got back to town, we had the afternoon to ourselves. We explored the small town and then headed to the beach. The water was great and so were the lounge chairs!
We had a group dinner after a relaxing afternoon. The Ecuadorian Presidential election was the next day and citizens are required to vote. Citizens are not allowed to drink alcohol for the three days before the election, so it is not sold in stores or served at restaurants during that time period. Of course, we were tourists, so we were able to enjoy some wine with dinner.