Have questions? We're here.

Get inspired by the possibilities.
Change and customize this trip to make it yours.
South America Grand
Example 34 Day Tour
This epic 34-day South America tour begins in Ecuador and crosses the continent ending in Chile. Swim with sea lions on a Galapagos cruise, experience the wilds of the Amazon, and visit the mysterious ruins of Machu Picchu. Explore the dynamic cities of Rio de Janeiro, Buenos Aires,and Santiago. Hike the dramatic scenery of peaks and glaciers in Patagonia and finish walking amongst the Moai statues on Easter Island. Varied and unique, this itinerary is sure to delight travelers wishing to experience the best of South America.
Day-by-Day Summary

Day 1 : Arrive Quito
Day 2 : Otavalo Market
Day 3 : Fly Coca, Arrive Sacha Lodge
Days 4-5 : Sacha Lodge
Day 6 : Return Quito, Quito City Tour
Day 7 : Fly Galapagos | Embark Cruise
Days 8-10 : Cruise Galapagos
Day 11 : Fly Lima
Day 12 : Fly Cusco | Cusco City Tour
Day 13 : Sacred Valley
Day 14 : Ollantaytambo & Train to Machu Picchu
Day 15 : Machu Picchu Free Day
Day 16 : Fly Rio de Janeiro
Days 17-18 : Sugarloaf & Corcovado
Day 19 : Fly Foz do Iguacu
Day 20 : Iguazu Falls
Day 21 : Fly Buenos Aires | Evening Tango
Day 22 : Buenos Aires City Tour | Fly El Calafate
Day 23 : Perito Moreno Glacier
Day 24 : Transfer to Torres del Paine
Days 25-26 : Ecocamp
Day 27 : Punta Arenas
Day 28 : Fly Santiago
Day 29 : Bike & Wine Tour | Overnight Santiago
Day 30 : Fly to Easter Island
Day 31 : Ahu Vaiha | Rano Raraku | Anakena
Day 32 : Orongo | Ahu Vinapu | Ana Kai Tangata Cave
Day 33 : Ahu Akivi
Day 34 : Return Santiago | Return Home
Highlights
Observe toucans and macaws at Sacha Lodge in Ecuador
Snorkel among marine life in the clear waters of the Galapagos Islands
Watch water cascade over the magnificent Iguazu Falls
Hike to the foot of the gigantic spires of El Paine from Ecocamp
Places Visited
Easter Island
Aguas Calientes (Machu Picchu Pueblo)
Buenos Aires
Coca
Cusco
EcoCamp
Foz do Iguacu
Lima
Napo River
Otavalo
Perito Moreno Glacier
Punta Arenas
Quito
Rio de Janeiro
Sacha Lodge
Sacred Valley
Santiago
Torres del Paine
Trip Type
Adventure Life Exclusive
Independent
Small Ship
Trip Snapshots
Notes

Select a Date

Additional Galapagos Cruise supplement may apply. Please contact us for custom quote and itinerary.

Included
33 Breakfasts, 10 Lunches, 11 Dinners
33 Nights Accommodations

18 Nights Hotel
11 Nights Lodge
4 Nights Ship

27 Days Locally Hosted Guide Service
Excluded
Both International Arrival and Departure Transfers are excluded.
International Flights
Internal Flights

Coca Round trip, Galapagos Round Trip, Quito-Lima, Lima-Cusco Round Trip, Lima-Rio, Rio-Iguazu-Buenos Aires, Buenos Aires-El Calafate, Punta Arenas-Santiago, Santiago-Easter Island Round Trip
Budgeting
$

750

Meals not Included

$

192

Airport Departure Tax

$

170

Park Entrance Fee

$

400

Optional Excursions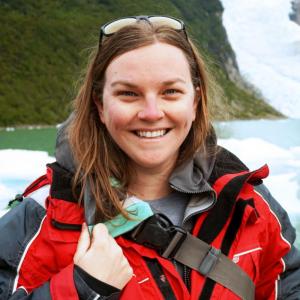 We Love to Talk Travel
Call
1.800.344.6118
or
Chat Now
We are so glad that we chose Adventure Life. The service is top-notch. Everything is well taken care of and we just have to print the documents and go. Franny even gave us timely updates on possible airport strike.
KC Chan
When to Go
Good to ideal period to travel, and many people choose to visit at this time.
Chance for unpredictable weather but with fewer visitors.
Typically not offered during this period because of weather conditions.
Favorite South America Tours & Cruises