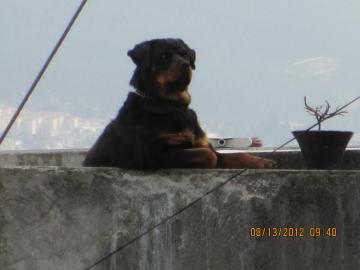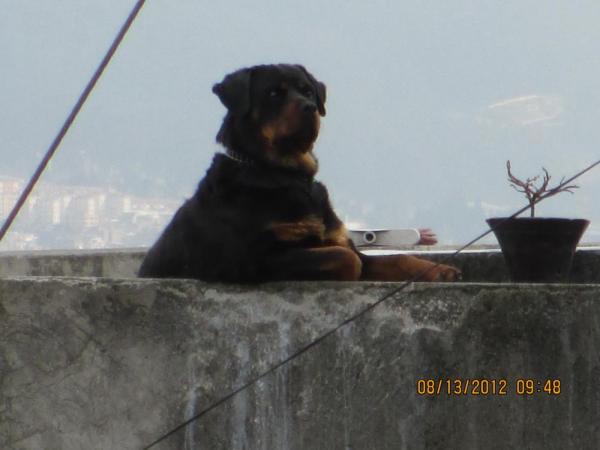 Monday morning, day 1 of our road trip began early; the boys and I are fortified once again by the breakfast buffet. Everything we Norte Americanos might find at an elegant Sunday brunch plus a bevy of new and exotic fruits. By the way, breakfast was included! Shortly after we returned to our room and finished packing, Daniel our guide called to let us know he had arrived.
I must say, meeting someone for the first time is often a surprise and what a pleasant surprise it was to meet the man we'll be sharing the adventure with; a very capable, personable and proud Ecuadorian. He shared in the excitement to tour his country for our first time. Touring would be slightly different this time for Daniel because we were going to a couple places not normally visited through Adventure Life and it would be his last tour. Not only did he prove to be a great tour guide and driver (Yo confio en ti Daniel!) he is a remarkable human being. Certainly all excellent qualities to have in your tour guide!
Quito is the capitol of Ecuador and home to over 2.5 million people in a valley located high in the Andes mountain range. Traffic in Quito is crazy busy; NYC, L.A. or San Francisco would probably rival what we witnessed and something I'm glad I don't have to deal with every day. We learned in Quito, there is one day each week when you cannot drive. Your license plate numbers let people (and police) know when you need to park your car and find some other way around. As we left the city Dennis snapped many pictures. You will see a couple of them in the album; houses along the steep hill sides and one of the many street dogs wandering around and running into the streets. We learned that people purposely leave their houses unfinished or unpainted on the outside (...though I'm told they are completely finished inside) to pay less taxes and allow room to expand as their children grow. Traffic was slow, the city so big and long...it took a while to finally leave Quito behind.
Behind us it was as we twisted and turned through the lush green hues of the mountains on our way to the first stop, Cotopaxi, the earth's tallest active volcano. Along the way we learned about the many indigenous communities native to Ecuador. In the mountains they are usually farmers and the landscape was divided by, covered by their fields, the hectares(similar to acres) that make up a very hard working, proud and simple way of life.
After traveling through the Avenue of the Volcanoes, we finally reached the entrance to Cotopaxi National Park. As is customary, Daniel asked one of the local guides to come along and Carmen joined our group for the afternoon. My limited espanol and her more limited ingles gave each of us the chance to practice and with Daniel there, she was a welcomed source of informacion. Before we continue the drive into the park to hike up the mountain, we stopped to put on more layers. The boys bought sweaters and hats from local vendors and I added the long underwear and sweater I borrowed from Maria. The high altitude and lack of oxygen certainly did make the climb more difficult than I expected. Encouragement from Daniel and teasing from Andy and Dennis (...look those old people are doing this, you can too!) spurred me on to reach the base camp, el Refugio. Base camp is 15780 feet above sea level, Quito is only 9350 feet above...we really were reaching for the sky! After some rest and hot chocolate...I felt satisfied with going that far. While it would have been a thrill to touch the glacier about another 20 (35 for me) minute trek away...I decided that I was finished with this portion of our adventure and ready to head back. A good decision because while we were walking down...it began to rain, freezing rain which would not have been thrilling.
We dropped Carmen off near her home as we headed to our home for the evening; Hosteria Granja La Estacion. Staying at this charming and quaint hosteria was like stepping back in time; furnished comfortably and completely with antiques. The people and food were very warm and pleasant. Soon after the delicious and filling four course meal...the boys and I retired to our rooms for a restful night after our energized day.