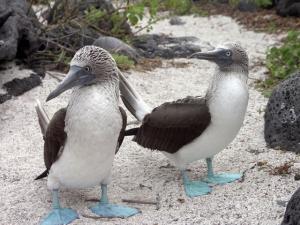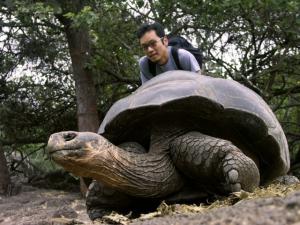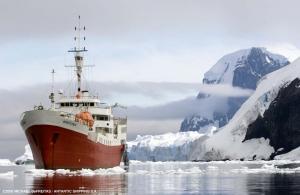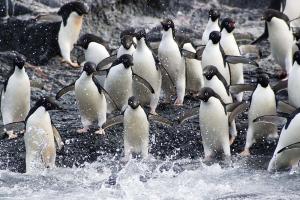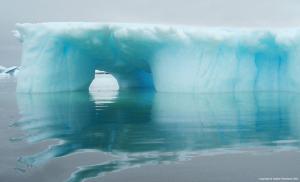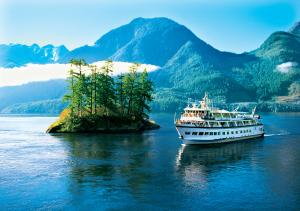 Adventure Life's first journal contest has come to a close. From the Pacuare Turtle Reserve in Costa Rica, to kayaking in the remote Amazon Basin, the submissions are terrific -- competition was tough and selecting our winners was no easy task.
Winner of our Best Journal contest is Wayne Ng for his entry,
Epiphanies in Ecuador and the Galapagos
. Wayne writes:
...During lunch on the ship, several of the crew race into the dining area: ballenos, they exclaim--humpbacks a mile off the stern. When the crew still reacts with awe to wildlife, it tells you how special this place is. Who says you have to be young to be a kid? Who says age tempers the adrenal glands? Everyone on board lines the stern side, grinning as if they just learned Santa Claus was real.

We motor to Punta Suarez and hit the booby trail. The sea lions now have to share the stage with hundreds of marine iguanas basking in the sun on rocks, blue footed boobies wobbling about their nests, giant albatross' putting on an air show when not courting their lifelong partner to be - all within inches of us. It is a rich and diverse island whose scenery alone would merit visitation. We wonder if the trip had already climaxed, as we can't imagine a better day. My sister-in-law, Chantel, snorkels for the first time and though we see no sea lions in the water, she spies a manta ray and is totally hooked...
Take a look at his entire adventure by
clicking here
.
Wayne receives an Antarctica adventure on board the Expedition Ship,
Antarctic Dream
. This 78 person capacity expedition cruise ship is celebrated for its longtime service in the Chilean Navy. Refurbished in 2005, the ship now takes travelers to remote South Shetland Islands and the Antarctic Peninsula -- incredible regions that have beckoned the world's explorers for centuries.
Winners of our journal drawing are Les Moore and Sabine Westland. Les and Sabine's Antarctica journal,
Antarctic Cruise aboard MS Andrea
was randomly selected from the completed collection of our online journals.
...As we woke, the ship arrived at Deception Island, where we landed at Whalers Bay. This is the site of an old Norwegian/Chilean whaling station that ceased operation in 1931. The British destroyed the station's fuel tanks and equipment during WWII to prevent German ships from using it as a base. After the war it functioned as a British research station until a volcanic eruption in 1967 led to it being abandoned.

Some volcanic activity continues - with steam rising off warm water, and some passengers actually swam at Pendulum Cove.

We then left Deception Island and set off across the Bransfield Strait for Trinity Island. On the way a pair of humpback whales accompanied us, swimming beside the ship for 10 or 15 minutes, before surging ahead of us...
To read their entire journal,
click here.
Les and Sabine have won an
Alaska cruise
for two with our partners Cruise West. Cruise West's vessels range is size from 78 to 138 passengers. They have an experienced crew and flexible schedules to offer the best chances of spotting rare Alaskan Wildlife. The size and skill of the vessels can take travelers in arm's-length reach of an icy glacier, or into the mist of a waterfall at Prince William Sound.
We would like to congratulate everyone on their wonderful journals, and extend a great big thank you for sharing your travels!
About the Journals
To help inspire your next great trip, I invite you to take a look at our
Travel Journal Collection
, and post your own adventures. In addition to great travel yarns, and fantastic pictures, by utilizing the services of
Google-Maps
you can literally pin-point your trip, and give friends and family a clear image of exactly where and when you hiked the Inca Trail, or explored the shores of Antarctica, or rafted Chile's exhilarating Futaleufu!
We're are working on a contest for the upcoming season, so keep your photos, videos and journals handy. I'll keep you posted.
About the Contest
Last year, we launched a new Online Travel Journal feature on our website that invites travelers to share their travel stories, photographs, map itineraries and more!
The first 100 Adventure Life travelers to post a trip journal were entered into a drawing for an Alaskan Expedition Cruise for two with our partners Cruise West.
And there was contest for the Best trip journal - judged by a handful of Adventure Life staff. The prize is an Antarctica adventure on board the Expedition Ship, Antarctic Dream.
Deadline for this contest was July 31, 2009.