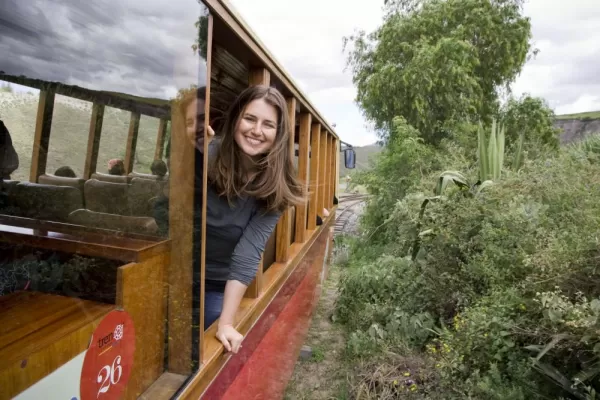 If you're anything like myself, you have a 'fly-by-the-seat-of-your-pants' type attitude. You might often overlook small details, which occasionally become important in the long-run, but you arrive at your destination nonetheless. The following are a series of tips to help you better function in your chosen destination.
**Learn the language. Even if you don't commit the entire Spanish/English dictionary to memory, knowing how to ask for the basics or express your gratitude earn you big points. You'll fumble. You'll mispronounce. But please, try. Having a guide is amazing, but being able to fend for yourself is extremely rewarding.
**Interact with children. If you are not confident in your langauge skills, children use less complicated words and are far easier to understand.
**Try the local cuisine. Enough said.
**Barter. The locals love it. The more you feel flustered, the more they'll give you a deal.
**Take alternative transportation. Boarding a train and traveling through the Ecuadorian highlands showed us a different side of the country.