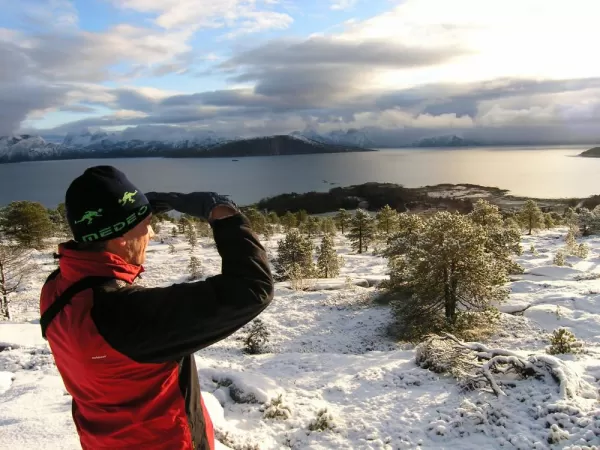 The last year comes to a close, and 2014 brings with it an opportunity to make the next year even better!  Many of us think of similar "resolutions" for each new year, but why not be creative in this promise?  As fellow adventurers, we have some resolutions of our own that we constantly strive to keep.  Maybe one of these could be yours for 2014...
Learn about PEOPLE
Travel is not just about going somewhere, but it should broaden your understanding of the world and its people.  Experience the Mayan culture that is still prominent in Belize, walk among indigenous tribesmen in Namibia, participate alongside locals in the Bolivian Oruro Carnaval, or stay with a family on Lake Titicaca.  Interaction with people is the best way to learn about a country and its culture, so get to know them on a
cultural tour
!
Observe NATURE
The world is full of fascinating wildlife, spectacular vistas, and unique landforms to be discovered.  Break through the icebergs of Antarctica, explore the Amazon rainforest, climb glaciers in Argentina, or snorkel over the Belizean coral reef.  Experience unrivaled
wildlife encounters
in the Galapagos or on an African safari.  Get upclose to nature, and gain appreciation for our incredible world.
Be ADVENTUROUS
Always wanted to whitewater raft or do a zip line?  Or maybe an activity has just recently sparked your interest.  Whether you are a hardcore adventurer or tend to be on the more cautious side, there is an activity to take you to the next level of excitement!  Leisurely bike through Chilean wine country, raft the Pacuare in Costa Rica, kayak in the Arctic, or summit Mount Kilimanjaro!  Get active
here
EAT something new
The way to a man's heart is through his stomach.
This holds true throughout the world.  Learn to cook local Mexican fare in Oaxaca, tour vineyards in Uruguay, taste authentic Italian cuisine, or discover what Peruvian food is like.  A
culinary tour
may just be perfect for
YOUR
2014!
Consider our PLANET
Each component of an
Adventure Life trip
has been researched and chosen to support our commitment of sustaining the environment, giving back to the local communities in our destinations, as well as providing you with a memorable adventure.  The philosophy of RESPONSIBLE TRAVEL is built into our everyday operating standards, into our partnerships, and continues in our independent sustainable projects.  These things aren't about saving the world, but they are about sustaining the places and giving back to the people that play host to us and our travelers. We invite you to explore your world with compassion, wonder, and respect.