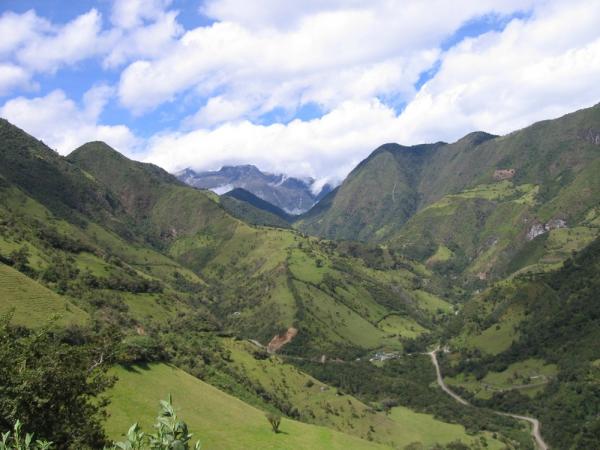 Snuck in a morning soak after breakfast then headed back to Quito. Had lunch at a restaurant near our hotel with our travel guides, then ventured into the city's old quarter.
Wandered around many narrow streets with cool old buildings. Saw giant angel statue high up on the hills overlooking the town. Donated to local street performers playing guitar and accordian, as well as the Virgin Mary in a box.
Had dinner outside at a fancy restaurant in a square by some government building that was all lit up at night. Wined and dined, attempting to order what I thought was lobster and winding up with shrimp. All those years of Spanish in college really paid off!
Back near the hotel, we checked out the clubby part of town and fiesta'd our last night away, congo lines and all.