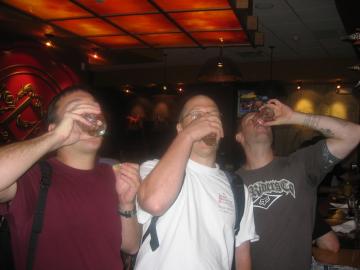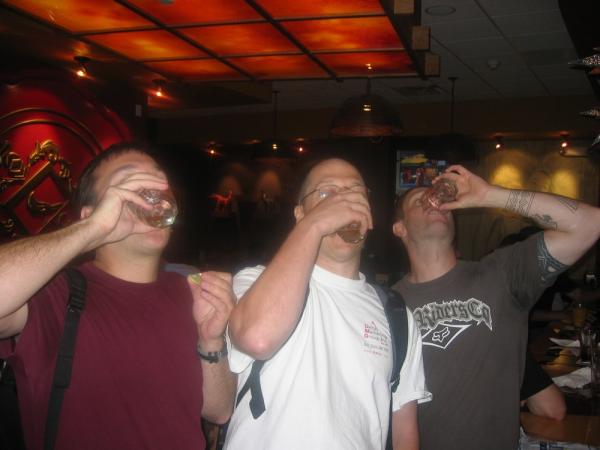 Today we arrived in Quito and stayed overnight at Hotel Eugenia. The hotel was lovely, and there was an armed guard outside to keep the scary people out, although we always felt safe walking the streets. The hotel and rooms were very nice. After we settled in a bit, we went out for a drink.
It was quite amusing that although it was in the 70s, all of the locals bundled up like it was freezing out. This made us gringos stick out like a sore thumb, but heh... it was too nice out!
After roaming around a bit, we went to a little British themed pub right behind the hotel. I had just one beer and things just didn't feel right. I don't know whether it was altitude sickness or those pesky shots at the airport and beers on the plane, but I started feeling whoozy. I had to get out of there fast! 60 seconds later I was puking on the side of the street. I always make a good first impression. Hello Quito! Luckily this was a fluke and didn't last beyond the night.