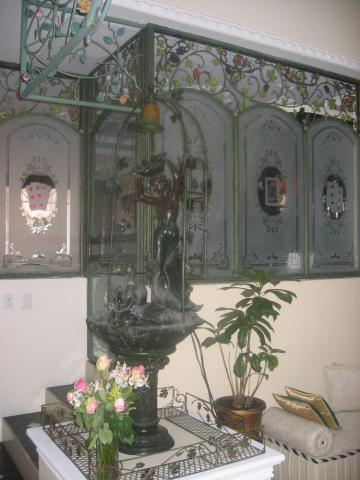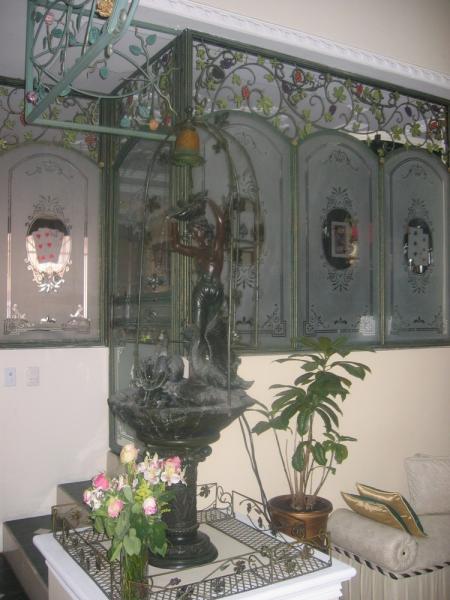 After breakfast we bid farewell to the cloud forest and continued on to the Rio Toachi for some whitewater action. We drove down a mountain with nice views, through tropical fruit farms, and into the middle of nowhere.
The river was mostly fast moving and surrounded by forest and farms. I'd say it was a Class 3 river. Lots of fun whitewater, but nothing too crazy. We stopped during our trip to have lunch on the river and check out a waterfall. The water wasn't too cold, so we went for a swim as well.
Afterwards, we returned to Quito. En route, we drove through many small towns and were stopped by police at one point. Don't worry though... we're not the "Locked Up Abroad" types. We stopped at a giant waterfall and drove by a tribal face carved into a cliff called "El Podar Brutal". The drive up the windy road back to Quito was quite spectacular. There were countless views of the giant, cloud shrouded mountains.
After unwinding back at the Hotel Eugenia, we roamed around Quito a bit and landed at a small restaurant, where we feasted on bloody steak that was still mooing and ice cream. Afterwards had a beer at an Irish-ish pub. A busy day so called it an early night.