Pisco is a place blessed by nature. There are plenty of beautiful, clean beaches in the middle of a vast expanse of desert, with varying climates throughout the year. The contrast between desert and sea is captivating, making it a great spot to marvel at the beauty, and of course relax before you start your trip in Peru or even as a finishing touch for a long and interesting trip.

Located at around 220 km away from Lima (it is only a 3 hours bus ride to get here), Pisco is a modest village bustling with everyday local life. Many people here are dedicated to handicrafts and industrial fishing activities. It is also one of the stops recommended as you head down the route towards the Nazca lines.

In Pisco, just a little bit out of the way, you will come across the hotel Paracas beach resort. From here tours to the Ballestas Islands leave (the Ballestas islands have been deemed the little Galapagos of Peru).

On this 3 hour boat journey you will see a wide variety of birds and sea lions. You leave early in the morning for this tour and later continue with the equally spectacular tour of the Paracas National Park. This park of desert laden with rolling hills was declared a national park and wildlife reserve in 1975. On this tour of about 4 hours, you will be taken aback by the breathtaking landscape. You will have the chance to visit the Cathedral; a very intriguing spot. The cathedral is a natural rock formation jutting just of the shoreside cliff, which truly does look like a cathedral. You will also have the opportunity to swim near the unique pebblestone beaches found in this area. And, we can't forget, you will get a chance to sample the finest of peruvian cuisine.

This area is where typical peruvian seafood dishes thrive in popularity. The most well known of these seafood/fish dishes is "ceviche". Ceviche has two special ingredients that make it both unique and flavorful; a fresh fish left raw, and lime juice from limes only found here in Peru. The strong lime juice actually cooks the fish while it marinates. And, who can forget the famous peruvian cocktail, the Pisco sour. This tasty drink is made with a peruvain grape brandy (Pisco), limes, sugar and egg whites. Sounds strange but is considered by most who try it as a yummy treat.
Want to Go?
country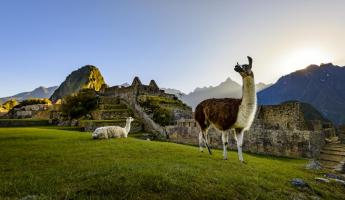 continent