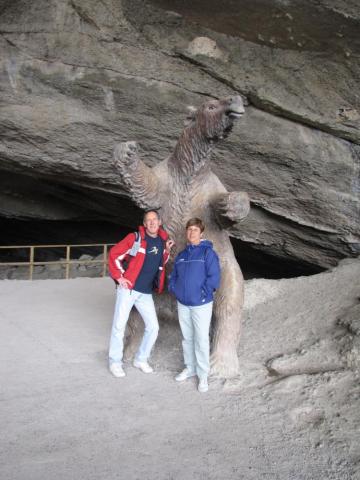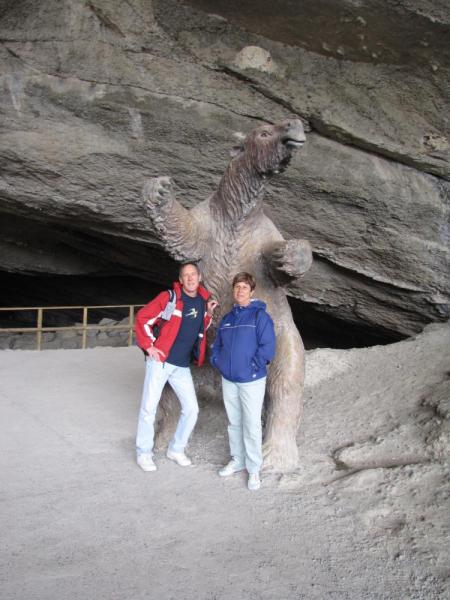 • The whole day (12 hours) was devoted to lakes crossing tour – 4 boat trips on 4 different lakes, and 4 bus trips in between the lakes. The 2 hours lunch break midway was too long, not to mention the border crossing, yet again close to 2 hours. At the last land portion before arriving Punta Varas, we stopped for a short walk to a waterfall; little did we know the "fun" part of the day is just ahead.
• We and a Spanish couple, who were staying at the same hotel as we, were dropped off at city center rather than at the hotel. Our transfer to the Guest House hotel was not in sight. We waited for a while, and then decided to walk to the hotel that is ONLY 4 blocks away from where we were dropped off. We asked several people but nobody seems to know the hotel, its location and the street it's on; even a Taxi driver had no idea. It started to rain, and a 10 minutes walk turned into a 45 minutes of search & walk to the hotel that turned to be a B&B rather than a hotel. We arrived at the place around 9:45pm. We felt relief that we had a room for the night. The Spanish couple who wondered the street with us looking for the hotel were told that due to a mistake, their prepaid reservation was not in the book and since the place was full for the night they had no room for them.
• We had dinner at 10:30pm, a record for us. Fancy restaurant (the only one we could find still serving dinner), with great soup & ceviche but lousy pork chops and goulash.
• That night when we went to sleep, we could hear the person in the adjacent room snoring. We were so tired from the whole day so we slept like babies.